Thinking of Christmas as a child in East Leeds brings back pleasant memories. Our family didn't have much money but my parents never failed when it came to presents. I'm not talking about the value spent on kids today, not that iphones and Game Boxes were around then. No, I mean we would get a couple of things to open then my dad would ask me to put the kettle on, and there would be something extra wrapped up in the kitchen.
I recall one year when my dad had been made redundant and all I was greeted with on Christmas morning was a single present, 'A Practical Jokers Set.' I asked if the kettle needed to be put on, thinking something else must be hidden away. Alas there was not. My dad left the room a little upset and my Mam explained about my dad losing his job, and the fact they didn't have as much money this year. To this day I still feel guilty for that look of disappointment on my face.
I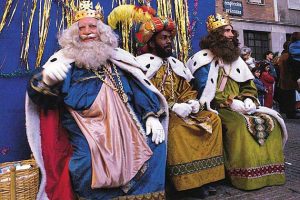 don't think I have ever spoilt my own children, and without exception they always show their appreciation when receiving anything, regardless of what it is or who it's from.
Today I often see parents posting the 'Santa letter' from their children on Facebook. Inevitably it includes, smart phones, TVs and designer clothes, and I'm quite sure many won't be disappointed.
The village I now live in has always reminded me of the UK back in the 1970s. The fashion, neighbourhood spirit and the fact the children play out till all hours, so I wondered if Christmas would be similar. As it was to be our first Christmas here we didn't really know what to expect. We knew the children don't receive presents on the 25th December, they all meet in the village hall to celebrate 'The Three Kings' on the 5th January, and that's when the gifts are given out. Before this the Kings are led through the streets in a procession, throwing sweets to the children. That's the ones who could beat the adults to them. Lee Van Cleef (Antonio) was out in front firing rockets into the air… from his hands!!!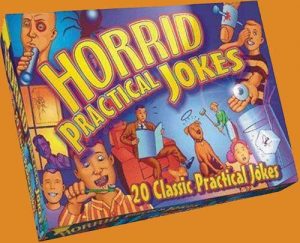 The parents had given the presents to the kings to pass on. Each child responded to his name when it was called. I watched as they sat down then eagerly removed the decorated wrapping. Usually it was a doll, a jigsaw or a toy car. The enthusiasm shown was incredible. It wasn't the fact that the villagers didn't have much money, it was just that the thought outweighed the gift. I couldn't believe my eyes…not a battery or charger in sight.
I sometimes wonder if we have lost the true meaning of Christmas. When I think back to the many gifts I have received over the last 56 years, it's the 'Practical Jokers Set' that I have never forgotten and has meant the most.
Which presents do you remember and why?
Alan Cuthbertson is the author of Fiestas and Siestas Miles Apart, and Clover House.
He has lived in Spain for over ten years.
For more information please visit alancuthbertson.com
Fiestas and Siestas Miles Apart is now available on audio.
To celebrate this we are offering two audio copies in a free to enter draw.
Just send your name and email address to
info@alancuthbertson.com and mark it East Leeds Mag Comp.
Thanks and good luck.