After the end of the mandate, 120 of us stayed in Palestine, or Israel as it was now called as part of the handing over process. We stayed in an old trade training school, which had a railway siding nearby which we also had to guard. I was one of the sub team sent to guard the railway and to my delight I discovered we had English style loo's, they might not have been Armitage Shanks but they beat the 'squat plates' we'd become used to.
So the first evening we were there and off I went, armed with a newspaper (no such luxury as toilet roll), cigs and matches, all set for a peaceful ten minutes or so. Darkness had now fallen and I tentatively pushed open the toilet door and..Wow..what a shock, something dark and hairy scuttled from the back of the pot and shot past me. Believe me, I only just managed to hang onto what I'd originally gone there in the first place for. I spent a relieved but uncomfortable few minutes sat in the dark, lighting strips of newspaper and scattering them about the pot. I got back to the camp and related my experience of this hairy thing with claws, which was about the size of a tennis ball. Nobody believed me and this became a subject of derision directed at me. Every time someone passed me they would gesticulate with their hands, it became like the proverbial fisherman's 'one that got away,' and got bigger and bigger every time it was used to poke fun at me.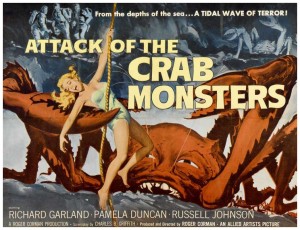 We made some incredible discoveries on the railway siding. One flat truck had been abandoned, loaded with two brand new ambulances, another had seven new Ariel motorbikes. The railway carriages were fascinating, one was the Imperial Dining Coach used by the Sultan of Turkey, others for Arab royalty but they were all fitted out with intricately woven upholstery and beautifully finished olive woods. It seemed a pity these carriages of history had been left to rot on a weed covered siding.
A week or so later a few of us had some free time and decided on a trip to the beach, It was a twenty minute walk over the sand dunes, there was nobody about until at about the half way point we saw some movement in the distance. We were still under orders always to be armed and weapons were brought to the ready as we closed in slowly, keeping the movement under observation. The midday sun was beating down on us, the perspiration of potential danger and curiosity combined with with searing heat to stick our shirts to our backs as we tried to focus against the shimmering sand. Five of us were within 50 yards of it and we still had no idea what this fuzzy haze was. We got to about 20 yards of it and decided to fire a warning shot in the air. The noise sparked frenzied movement on and away from the target. We closed in to fifteen yards, and it became apparent through the merciless glare of the sun the target was some kind of moving entity, ten yards away and I began to breath a little easier. I could now see our target was a dead donkey being devoured by a hoard of land crabs, which were hairy things with claws, about the size of a tennis ball. We watched them for a while, they could jump about four feet in the air. My thoughts went back to my uncomfortable first visit to the railway siding toilet but I felt vindicated as I wreaked my revenge on the lads…'they were this big, honest!"