We all saw the signage go up a couple of months ago and unless you have been to the non touristy parts of Spain or visited South America, you might have wondered what it was all about. Fortunately for us Angelica called us to say 'Hola' and tell us the difference between Un Churro and Una Cachapa.
"We are locally based and decided a while ago to try and bring the sunshine and of course Latino influence to this part of the world."
And she wasn't joking, her cafe might be small but bob your head round the door, let the smell of the food hit you, listen to the beat of joropo music playing in the background, close your eyes for a second and (especially if there are a few Spanish speakers in there), just for a moment, you could be in downtown Caracas! If you don't fancy the trip to Venezuela then.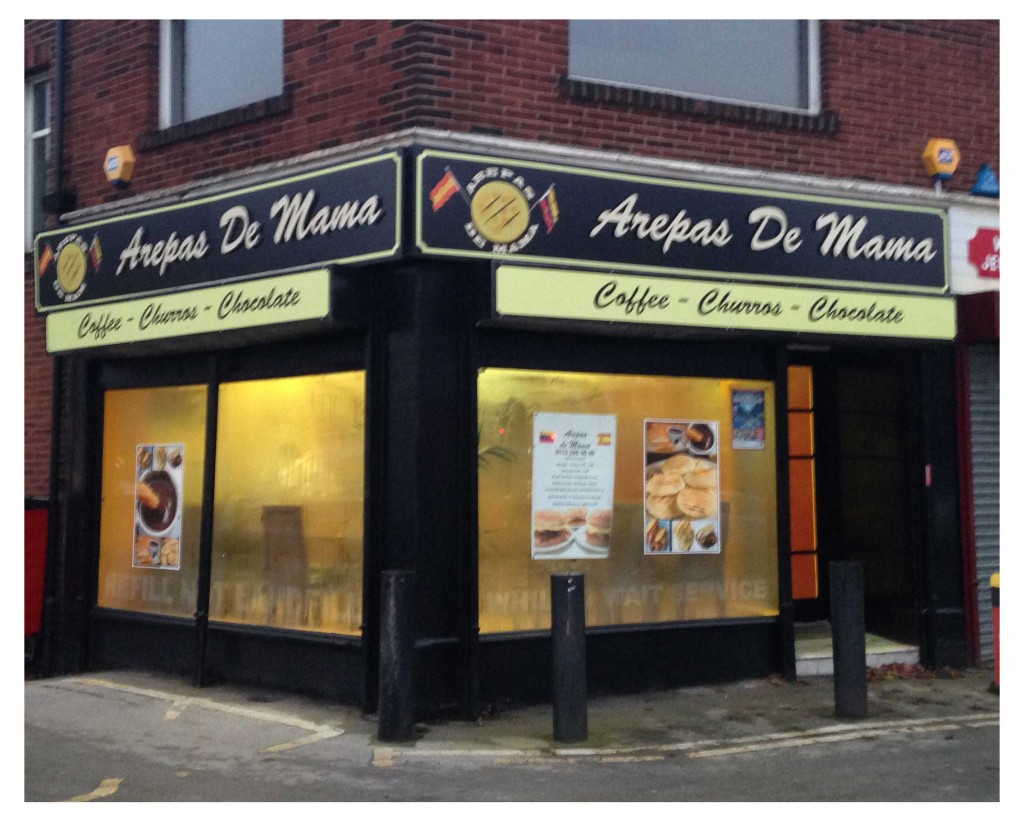 Arepas de Mama does knock up a fantastic English Breakfast but we went there to find out about their Spanish food, which is unique round here and also a little on the daring side.
"I was born in Venezuela but grew up between there and the Canary Islands. It's a well trodden path, many people went to Venezuela to work in the oil industry, earned a lot of money and returned to Tenerife etc. There's a saying the Canary Islands made Venezuela and Venezuela made the Canaries. So the food, the music and even the dialect went backwards and forwards creating it's own mini culture, something really special, even by Spanish standards."
So it's Tapas for lunch today and we could have paella or tortilla. But we were more curious about the Arepas, the Montaditos and the chocolaty churro!
"Arepas is a Venezuelan staple. Basically it's corn cakes cooked from masarepa flour. It's a popular breakfast dish with butter and cream but it's also perfect for splitting and serving with meat or cheese. Montaditos originated in Spain in about the fifth century. It's a small slice of bread with various toppings from a mix of ingredients. Un Churro is referred to as a spanish doughnut which is eaten at any time of the day with hot chocolate or toffee sauce.
It's an independently ran family business and despite it's size there's a lot more to this place than meets the eye. It could turn out to be not only one of Crossgates hidden gems but a jewell in the crown for Leeds in general. Already they are dipping their toes into opening on an evening with a 'wine tasting evening' which will be accompanied by a delicious selection of tapas. Tickets are limited and on a first come first served basis but if it proves to be popular it will become a regular event with entertainment by flamenco guitarists, salsa dancing and even Spanish lessons.
Arepas de Mama
1 Terminus Parade
Station Road
Leeds, LS15 5JZ
Mon-Fri 8.30-5 Sat 9-5
0113 260 50 40