The Bible is one of the oldest books in the world. It is a book which is important for Keith Hartrick, Pastor of Grace Communion Church, which meets every Saturday afternoon at the GVWA Hall on Pendas Way.
But it is not the only book which is important to him. In his other role as Chairman of Ockley Books Ltd, a niche publisher of Sports Books, Keith is proud of their growing range of highly rated books. None will ever sell as well as the Bible but recently published books on "JUVENTUS, A history in Black and White" by Adam Digby, and in contrast the "PUNDIT "colouring book are both selling faster than they can be printed.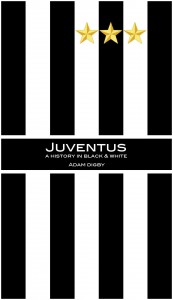 Another best seller is "From the Back Page to the Front Room" by Roger Dominghetti, an amazing account of the relationship between Football and the Media leading to the mega billion latest TV deal. Fascinating insights from Lord Bragg, Greg Dyke and others, who have been involved behind the scenes, show how both have used the other to further their own agenda in promoting Football as a vehicle for getting readers or viewers for newspapers and Television.
While for cricket fans Ockley Books is just about to launch the second edition of " Saving The Test "which Mike Atherton says is the best cricket book he has read.
Keith's Christian values underpin his approach to his business interests and he believes produces good quality books through building good relationships with their Authors.
The parallel with the Bible is that it is about building a relationship with God. So both interests complement each other and keep Keith, who has so far retired three times, bubbling with enthusiasm in his 71st year.
To buy any of the books mentioned go to www.ockleybooks.co.uk
football publishers, www.ockleybooks.co.uk        www.inbedwithmaradona.com