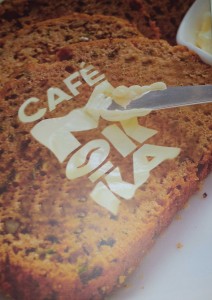 You may have noticed something different in the air in the early evenings around Austhorpe Road. Something we've not had for many a year… yes you've got it the smell of freshly baked bread in the oven.
Responsible for this sensory attack on our nasal cavities are Gerti and his wife Paulina who recently refurbished and opened Café Mokka at the end of Austhorpe Road.
"I worked for years in some    of the top restaurants in London but then moved up to Leeds as I had family in the area. I worked as a manager at Pizza Express for several years, where I met Paulina."
Now married with a child on the way, Café Mokka is the result of months of planning on the couples part.
"We both wanted to open our own business, we live in this area and are settled here, we had a clear vision of what we wanted our coffee shop to be. As well as good coffee we wanted to blend the traditional with something a little different."
The traditional is the usual English breakfast, sandwiches and also Sunday dinners. The something different…well where do we start with that one?
"All our bread is made from scratch and baked on the premises. As well as making our own bread, our sandwiches are all freshly made, as well as the standard cheese and ham etc we're trying something a little more adventurous with some Mediterrenean style ciabattas such as chicken & diced chorizo, meatballs mozeralla and goats cheese with onion, chutney, and aubergenes."
As well as the homemade ciabatta, Café Mokka can also offer their own variety of hot wraps – their chicken fajita and steak melt are a lighter alterntive   but no less enjoyable. And with the poached egg based dishes of Eggs Benedict and Florentine already established as customer favourites, thoughts turned to desserts. Again, all made on the premises. And did we mention the delicious coffee? All freshly ground.
"We've taken a risk in the money we've spent on the refurb but we feel this area is a great place to invest in. It's a good, tight knit but welcoming community and we wanted to bring a coffee shop with good food and a relaxed atmosphere to the area. We've only been open a couple of months and we've already met some great people and it's been a pleasure to serve them, we've also recieved some interesting feedback and we're open for more. We want to bring a bit of the European Cafe culture which has developed in the town centre to Crossgates, so that means we will be open until six and hopefully can give people a place to relax after work with a coffee and cake or even come for tea!"
see video on www.eastleedsmag.co.uk
OPENING HOURS
MONDAY – SATURDAY
7.30 AM – 6.00 PM
SUNDAY
9.00 AM – 4.00 PM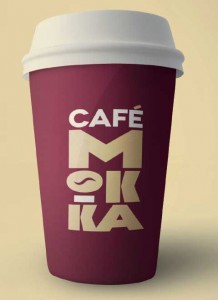 CALL AHEAD FOR
TAKE AWAY ORDERS to collect 0113 232 6678
ORDERS OF TEN OR MORE RECEIVE 15% DISCOUNT
4 Austhorpe Road
Crossgates LS15 8DX