2023 (and what's it got to do with a doughnut?)
So what have a bunch of posh people posing for the cameras in the radio theatre at Chapel FM have to do with something happening in eight years time? Well Leeds has decided to put in a bid to try and become the European City of Culture in 2023. And the group of people in the picture (including the Council leader Judith Blake at the front) are the steering group who will put the bid together over the next 18 months.
Now I know, I can be as cynical as anyone—and I admit I did feel that way when I first heard about the whole 2023 thing. I've heard it all about how this will be good for the city and everyone in it—after all they said the Olympics would increase participation in sport and that never happened.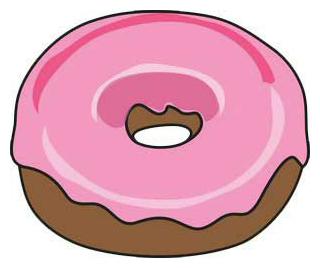 But some of the councillors came on a Chapel FM radio programme a while back and one of our listeners suggested that they could put in a doughnut bid. A what? A bid that would support activity in the places where people live (like East Leeds) rather than the posh bit in the middle of the city where some people work and shop (if they can afford it).
The councillors were impressed by the idea and it started to take hold. Now I'm not saying that it's going to happen. There are a lot of vested interests after all! Opera North receive 208 times as much arts funding as Chapel FM—the first-ever arts venue in East Leeds. At the same time the four big city centre organisations (West Yorkshire Playhouse, Opera North, Northern Ballet and Leeds Grand) hoover up 74% of all Leeds City Council arts funding.
But Council leader Judith Blake has stated that her number one priority for Leeds would be to reduce inequality across the city so why not look at the spread of arts provision across the city?
So before I get too far up my high horse (or something like that!) why am I positive about the whole 2023 thing. Well the Council asked to launch the steering group up at Chapel FM, not down at the Grand or the Playhouse in town, but up in Seacroft. And I know for a fact that some of their initial discussions focused on what they could do to really share the whole thing with all the people of Leeds.
Long live the doughnut I say!
.
Adrian Sinclair
Creative Director
Chapel FM, Old Seacroft Chapel, York Road, Leeds LS14 6JB Tel: 0113 22 55 944
News on events, training and broadcasts at www.chapelfm.co.uk or email info@chapelfm.co.uk