The East Leeds Music Scene
Live music is a big thing for us at Chapel FM—in the first 12 months after we opened, 484 musicians played live at Chapel FM. Musicians from all over Yorkshire and further afield—everyone loves the acoustics and the ambience of our beautiful radio theatre.
For us it is crucial to support local young people to take their first steps in music—from our Next Generation courses to something we call Chapel FM Associate Bands. Molly Rymer is just 17, she is a great musician and performer, but she explains some of the things she's learnt at Chapel FM:
"If there are two things that I can take away from the Associate Bands Programme over these past two years they are that the average Tweet only lasts 12 minutes before it's lost in an endless sea of retweeted memes; and that the music industry is so much bigger than any preconceptions would have led me to believe. What the AB programme has given me is so much information and understanding—from discussing global success and contacts in Leeds with singer-songwriter Dan Pearson to developing song-writing and stagecraft with Carnabells' Luke Thompson.
Apart from that I have had various opportunities to play at highly regarded venues around Leeds, such as Belgrave Music Hall and The Tetley, with other like-minded musicians. I was also introduced to the Arts Awards, a similar concept to the Duke of Edinburgh Award but this way I was much less likely to get my hair wet! Part of the qualification is to host your own event, leading to 10 Associate Band members organising, self-promoting and performing an amazing gig at the Brudenell Social Club, one of the most respected music venues in Leeds; as well as the opportunity to host my own Open Mic night, simultaneously helping build confidence and communication skills. What I loved most about the Associate bands programme is the confidence it has given me to write more, laugh more and play music more. I don't think that without it I would be moving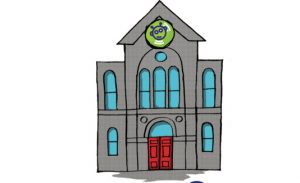 onto recording my own music, as I am today, and moving forward in my quest to conquer the Leeds music scene… whatever that is!"
You can see Molly and the other Associate Bands play at Seacroft Gala on July 9th or go along to any of the Chapel FM Open Mic nights on the last Friday of every month.
As always just get in touch with Centre Manager, Fuzzy Jones, for more information. Call on 0113 22 55 944, email info@chapelfm.co.uk or just pop in to Chapel FM.
Chapel FM, Old Seacroft Chapel, York Road, Leeds LS14 6JB Tel: 0113 22 55 944
News on events, training and broadcasts at www.chapelfm.co.uk