The Great Get Together on Seacroft Village Green
1-4pm Sunday 18th June 2017
Come and join us for a picnic, some outdoor games, and a chance to chat with friends and neighbours.
The Great Get Together is inspired by Jo Cox, the former MP for Batley and Spen, who was killed on 16 June last year. Jo's family and friends came up with the idea of marking Jo's life with an annual celebration that simply asks people to get together with their neighbours, to share some food and celebrate all that we have in common.
It's an initiative that is happening all across the country with thousands of events planned, big and small. I'm writing this a couple of days before the general election and with the two recent terror attacks in Manchester and London it seems even more imperative that we do the simple things that bring us together in a positive spirit rather than focus on our divisions. So this really is an invite to everyone, whether you've been to Chapel FM before or not, whatever age or background or beliefs you have—please come along.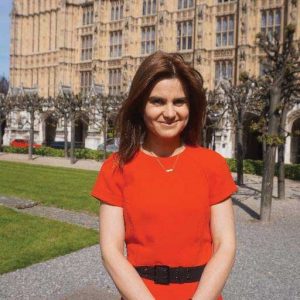 In Seacroft we have the most brilliant village green. A truly historic piece of land (Seacroft was mentioned in the Domesday book of 1086), this is the last village green remaining within the Leeds city boundary and is well looked-after, thanks in large part to the work of Seacroft Green Residents Association. We already have the Gala coming up on July 8th, but we thought it would be great to be part of the Great Get Together initiative and invite people to come and share a picnic on the village green and have a friendly game of rounders (we have a proper rounders set and everything!).
So—please come along on Sunday 18th. Bring some food and drink to share, blankets to sit on, picnic hampers, space hoppers, outdoor games… Oh and don't forget to bring a dad (what better thing to do on father's day!). And if it rains—bring a mac! Although St James' Church have agreed we can use their indoor space.
In association with Seacroft Green Residents Association, St James Church, Seacroft Methodist Church, LS14 Trust and supported by Seacroft and Killingbeck local councillors.
"We have more in common than that which divides us"
Jo Cox MP—first speech in parliament
You can always get in touch with Centre Manager, Fuzzy Jones for more information about any of the events or training opportunities at Chapel FM. Call on 0113 22 55 944, email info@chapelfm.co.uk or just pop in…
Chapel FM, Old Seacroft Chapel, York Road, Leeds LS14 6JB Tel: 0113 22 55 944
News on events, training and broadcasts at www.chapelfm.co.uk