Too Good to Leave it to the Kids.
When our MP Richard Burgon presented his latest heavy metal show on Chapel FM he said it was one of the best things he'd done all year.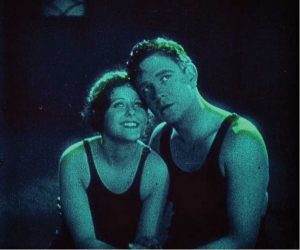 "I wish I could get to the Chapel more – no actually, I wish I was young again and then I'd be there all the time."
We are very proud of our work with young people at Chapel FM.
Just last week we had the moderators in from Trinity College London who approved our training work and awarded Bronze and Silver Arts Awards to another 35 local young people.
But you don't have to be young to spend a lot of time at Chapel FM! Here are some of the opportunities we offer:
• On Tuesday evenings you can get involved with our broadcasting. There are a wide range of opportunities and the next planning meeting is at 7pm on Tuesday 25th October. We offer training for adults on our Have A Go, Find your Frequency and Tech groups (both daytime and evening sessions).
• On Thursdays you can pop in to our Community Café between 10-4 (with home baking from Enid) and join in with our Open Voices singing group at 10.30am (no experience necessary)
• On Fridays we run our Communication news and features broadcast and go live from the radio theatre at 7.30pm. Come along and be in the studio audience (it's pay-what-you-can). There's a complete range of performers and performance styles…coming up in the next few weeks we've got Tom Hingley playing solo
(former lead singer of Inspiral Carpets) and then on the last Friday of every month it's our friendly open mic night so you can come along and get a slot yourself (or just come to watch!)
• We have special project and festivals. For example we are part of Leeds International Film Festival and have another fabulous silent movie coming up on Tuesday 15th November at 7.30pm. City organist Simon Lindley will be playing live on our beautifully restored pipe organ alongside the black and white 1928 film 'Lonesome'. (see picture left). Tickets are free through the film festival but are sure to sell out quickly…
• And in half term and other holidays we put on a range of family friendly events to encourage people of all ages to come and take part—everything from singing for under 5s to overnight film screenings!
As always just get in touch with Centre Manager, Fuzzy Jones, for more information.
Call on 0113 22 55 944, email info@chapelfm.co.uk or just pop into Chapel FM.
As we say: Chapel FM—
it's radio…
and so much more!
Adrian Sinclair
Creative Director Chapel FM.