Liuqing Wang graduated with a Bachelor's degree in Medicine and Surgery from the China Medical University in 1983. She began her career as a medical physician, and doctor of Traditional Chinese Medicine in the ancient capital of China, Xi'an.
"I gained dual-training in western medicine, and in acupuncture, and Chinese Medicine. Seeing patients' conditions improve using natural methods, which could not be treated with western medicine, or were not even recognised as ailments by western physicians, made me deeply respect the power of Chinese Medicine."
Liuqing came to the UK in 1996, and gained registration with the British Acupuncture Council. She achieved a further Diploma in Chinese Herbal Medicine from the Northern College of Acupuncture, and became a member of the Register of Chinese Herbal Medicine.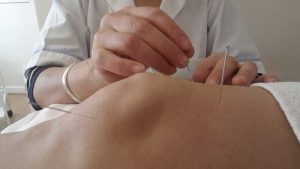 "I have seen some extraordinary results in treating a range of conditions, including depression, anxiety, infertility, and chronic pain problems. In my practice, I frequently use an ancient technique, cupping, which has great effects for joint and muscle recovery, and healing from sports injuries, thus it was very popular for athletes at the Olympics."
Cupping therapy is based on the idea that suction from the cups draws the skin up, to enhance blood flow, remove obstruction, and stimulate circulation of energy around the body, to restore its equilibrium.
Cupping can be used for pain relief, and muscles relaxation, like for arthritis or backache. It can also be used in combination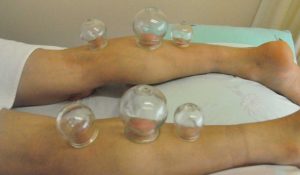 with acupuncture, for many other ailments, such as Bell's Palsy, sciatica, hay fever, acne, chronic pain or numbness, and residual symptoms from stroke. It can even alleviate the common cold.
"I've had a few occasions, when patients wanted to cancel their appointment due to a rotten cold, but I advised them to still come, and as a result, they were often pleased that the cold went away quicker after the treatment. This is because cupping and acupuncture can help release toxins, and improve the cold and cough."
Cupping can help people feel relaxed, energised, and healthy, which will make it a lot easier to withstand the aches and pains that come with winter!
6 Manston Approach, Crossgates Leeds, LS15 8BQ
Phone: 0113 2601177
Mob: 07759975383
E-mail: info@acupuncturewang.co.uk
www.acupuncturewang.co.uk
for more info and testimonials