It's been a while since we featured Dance Floor 54 although it's not down to lack of activity on their part. This year alone has been nothing short of hectic, starting in March when they performed at a massive show at Bridlington Spa.
Dani Heselgrave, Dance Floor 54's inspirational teacher became a little dewy eyed over the whole experience.
"There's a theatre built into the Spa and it just made a brilliant venue to perform in, it's the first time we've done the show and I must admit I was slightly jealous of them dancing in such a place, it was all church halls and working mens clubs when I was younger."
At the beginning of June, she'd recovered enough to take them all to the IDTA street dance competition in Durham.
"For many of the pupils it was their experience of competitive dancing. Our Junior Street Dance team which is aged between 7 and 10 won their section and will now represent the entire North East region at the grand final next March in Birmingham, to get a result like that first time round is incredible."
Later in June they were off to Blackpool where they strutted their stuff at Blackpool North Pier Theatre.
"Blackpool is the place for dance in the North, the South has London's west end, we've got Blackpool but it was great to be asked to dance at such a prestigious event. The same  weekend was Armed Forces day and there were soldiers on parade, war veterans and aeroplane displays which made the whole day even more special."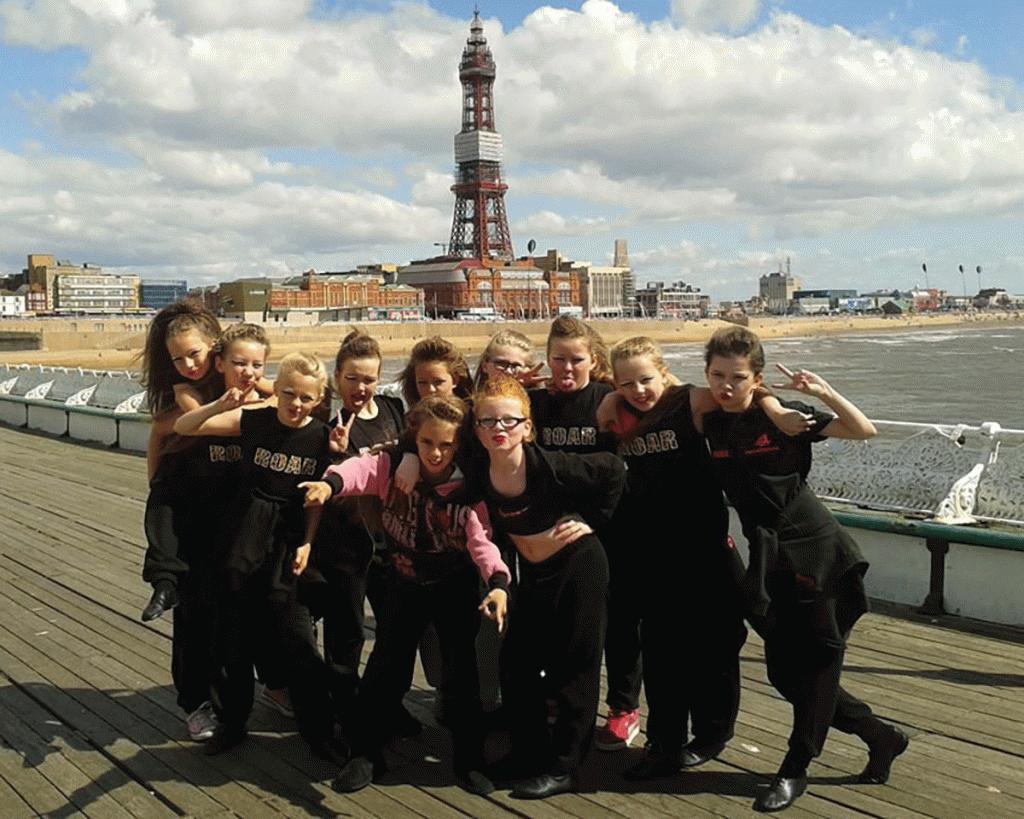 After lamenting (again) there was nothing like that in her day Dani put the green eyed monster to one side long enough to take everyone to the Leeds Futsal Arena, this time they'd been invited to perform at the 'National Roller Blade Derby Competition.'
"It was a really competitive atmosphere but someone said afterwards when we danced the music bounced off the walls, we won the crowd over and the Americans in the audience absolutely loved us. Again an amazing atmosphere and something I never had when…." Dani tailed off wistfully.
Seriously though Dani is passionate about giving her school every opportunity to dance and perform. "It's such a great experience for everyone and the team work side of things really helps to bring the  less confident kids out of their shells."
In between all this there's been a second appearance at Whitkirk Gala and also Scholes Gala earlier in the year.."the sun came out for us and capped a lovely day."
Somehow, in-between all this Dani is still finding time to actually give dance classes, squeeze exams in for the classes and also found time to study and further her qualifications with the IDTA..
..Now if only we'd  all had these opportunities when we were younger…. 
Dance Floor 54 are at St.Cyprians on a Monday, Tuesday and Saturday and also at  Garforth Liberal Club every Wednesday…