An Open Letter to the Chief.
'Too many pharmacies in clusters than are necessary to maintain good access…
NHS can save on costs by having bigger hub-and-spoke,
click-and-collect pharmacies…. funding cuts will see closure of up to 3000 small pharmacies…
the future is more digital and more clinical pharmacies.'
DOH Chief Pharmaceutical Officer, Keith Ridge.
Dear Sir
May I start by dispelling a misconception… Contrary to uninformed belief, the process of dispensing prescriptions is not as robotic as it looks. There are many critical clinical interventions that we make from our intimate knowledge of customers that a dispensing robot would not detect. It's not necessarily how much one knows but how much one cares which could mean patient hospitalisation or worse.
Sir, you say the future is 'digital and clinical' but surely you cannot cut funding and simultaneously demand more clinical services. Granted, we might as yet not be digital enough but we are already as clinical as the laws of the land permit. Ask the folks around here: I counsel patients on their medicines and conditions, I prescribe over the counter for minor ailments (releasing pressure on GPs, A&E and Walk-in Centres), I check the appropriateness of prescriptions, I suggest changes to medication and liaise with prescribers. Time permitting, I check blood sugar levels to help detect diabetes. When patients have run out of their essential medicines- especially out of hours – whether they are our regular patients or not I use my clinical judgement to issue emergency supplies to tide them over until their prescription is issued.
How much more clinical can I be? Of course I never resist a temptation to crack a therapeutic joke, but that certainly doesn't regress my clinical professionalism. Am I to carry out bodily examinations in cubicles that even a couple of not-so-well-fed adults cannot fit in?
And what qualification do I have to do that? For your information, if I'd wanted to be a doctor I'd have studied Medicine. At the University of Zimbabwe Pharmacy there was a department in the Faculty of Medicine, but next to it was the department of Anatomy with its cadavers! I don't want that noble qualification of the intelligent and emotionally brave via some back door. No.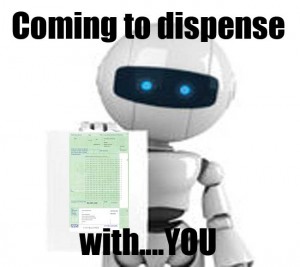 As a matter of analogy, I happen to sponsor my poor brothers to run a small farm in Zim. Even they know – if you want beef you rear cattle, not pigs: If you want more GPs, you train more doctors.
Absolutely, I could treat more ailments well within my qualification if the department would fund it. At the moment the free minor ailments scheme is a postcode lottery. I asked to be commissioned to participate, only to be turned down- there's no funding. I think pharmacists can do more. Relax legislation, allow us to prescribe antibiotics for women's urinary tract infections for starters,  let us maintain stable asthma and type 2 diabetes and give us the authority to make simple substitutions that do not alter clinical outcomes to prescriptions to avoid unnecessary back and forth that gobbles up GP time.
By the way, please tell me, how will this hub-and-spoke dispensing work for an independent who survives the cull. Will it be 'Click and get delivery from Bigboy Hub. But for any questions about your medicines and conditions, contact an able Abel near you. He'll give you advice for free!….'. That would be really cheeky. I can't see us surviving on that. We'll just be cannibalised by Bigboy.
Whilst the expiry of patents on many expensive block buster drugs and the subsequent influx of cheaper generic equivalents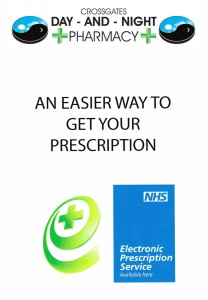 has reduced the cost of pharmaceuticals to the NHS in recent years, the competition amongst the plethora of pharmacies, wholesalers and manufacturers has always brought prices down year upon year. Do you really want to reverse that and end up with pricing cartels?
I do not want to sound like an intra-party mud-slinging GOP American presidential candidate and risk putting my beloved pharmacy profession into disrepute by denigrating the value of our big chain colleagues who've championed community pharmacy clinical services for years.
Yet the x-ray of your proposal looks like a divide and rule tactic: You know that the hub-and-spoke setting will favour the big pharmacy chains who own or are owned by the big wholesalers. That scenario will exterminate the small wholesalers who are often more nimble at sourcing scarce drugs quicker than the giants. And it could get even worse- big robot manufacturers in partnership with big wholesalers and big pharmaceutical manufactures…forming a Bigbwoy exclusive club that could hold the NHS at ransom at will.
Supplier competition benefits the patient. The generalisation that there are more pharmacies than necessary leans on fallacy and gropes for qualification. There must be other less damaging ways of reducing NHS costs. Please ask the inhabitants of Cross Gates how long it was taking for a prescription to be filled just over four and a half years ago compared to now. A scatter-gun, draconian cull will stifle competition, diminish quality, reduce safety and limit choice.
We now have a team of just over 20 staff to fill the 100 hours for which we're open every week. I'd hate to see them dispensed with for a robot.
In this team there are 12 wonderful ' A' level students and apprentices who are trainee dispensers. (One of them a straight 'A' student who's been denied entry by 2 Medical schools).
These youths help us fill weekly medication trays for our patients who are unable to manage their medication: each set of 4 trays takes at least 10 times longer to fill ( one hour) than a standard prescription… at no extra fee. We then deliver the trays, free of charge, to the patients' homes.
For some, our driver has to go in and store the tray in a safe to avoid the patient taking the medicines wrongly before the carer comes- stretching beyond our remit and legal cover. Will the courier from Biggie Hub do the same?
Chief, we are keeping patients out of nursing homes and hospitals… By the way, it's not only Day and Night performing Lazarus' miracles, I just happen to have the gift of the gob.
All said and done, (not that you'd like to know) I'm compelled to mention that at a personal level I've got to count my blessings and stop moaning: I am the progeny of the illiterate tuckshop couple who held a patent on poverty for a while until their pharmacist son was imported to the UK by a big chain pharmacy. So I don't do the math, I do the map. Demand is high, the spread is wide. Cut deeper, I won't close. What have I to lose, I grew up without shoes.
With great expectations,
Yours Sincerely
Able Abel
Superintendent Pharmacist
Day & Night Pharmacy
PS: Great leaders are great listeners. Please expect a signed petition from the people of East Leeds.
With great expectations,
Yours Sincerely
Able Abel
PS: Great leaders are great listeners. Please expect a signed petition from the people of East Leeds.