Isn't it funny that whilst courting your partner seemed not to have a digestive system? All they took in got absorbed. There was no waste, no weight gain.
Yet immediately after moving in you discover that they are only human. In fact, as their confidence blossoms what starts off as silent organic tear gas gradually grows into rapturous Syrian scud missiles that induce an aversion of bedtime. At which point one has to drag their partner to a counsellor like Abel.
Popular OTC remedies for flatulence tend to include a combination of antacids and or a bubble bursting silicone agent (simethicone). There's certainly a bit of clinical value in antacids but there is, in my opinion, hardly any effectiveness of silicones – especially at the doses at which they are formulated. One might have to take the whole pack to silence the bombs. But don't do it. Inasmuch as silicones are not absorbed into the blood stream (and are therefore harmless) other ingredients in the tablets or capsules may be harmful at high doses. Silicones are also used in popular products sold for colic in babies. Again, to me, these are not worth any more than the outer package they come in; they are more of a psychological remedy to the parent than a placebo to the baby.
My preferred antidote for an adult with a 'fumigatory' tummy, apart from diet, is some activated charcoal tablets; unsightly stuff, but well worth trying. Remember not to take charcoal tablets within a good 2 to 3 hours of taking other medicines otherwise the medicines will be grabbed by the charcoal and taken out the other end without being absorbed- it's that good an adsorbent it still has its place in the emergency treatment of ingested toxins or an overdose.
As a seasoned, on-going perennial survivor of 20 long years of marriage I can be trusted to testify as to what aspects of behaviour or human biology (physiology) deteriorate after courtship, such as the pollution of air with reckless abandon or a progressively generative failure to listen or remember subtle gestures of love. I however dread the descent into the next couple of decades as the probable serious and real onset of Alzheimer's dementia looms. This is when the courtship care and vivid demonstration of affection need to be rejuvenated.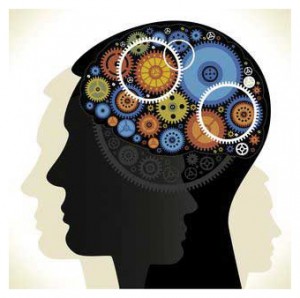 The drugs used in dementia increase the availability of an essential neurotransmitter that is associated with memory in the brain- acetylcholine. The science behind the medicines is solid but unfortunately the effectiveness is fractured; improvement, if any, is generally marginal.
Some of the dosage regimes when starting on these meds are just not fit for the condition; one certainly needs a carer for assured adherence. For instance, 'Take the 5mg tabs once daily for one week then 10mg daily the next week, 15mg daily the week after then stabilise on 20mg daily'. If one cannot recognise his/her partner of years or his/her own children, how well will they adhere to complex instructions?
Granted, I am no expert in dementia but I see many young 60-years olds coming to pick up their carousel repeats more than 3 weeks after the scheduled date. Believe me, I am a pharmacist, young people with no memory issues do not remember to take their medicines.
Patients with varying degrees of dementia need a carer to monitor their medication- the meds aren't that brilliant at any rate and will bring even less improvement if not taken as instructed.
Here is another thing I know:
If you can't find Day & Night at the new
Crossgates Medical Centre it is because
we're not there. No need to go to Specsavers.
And if you'd like us to continue to fulfil your pharmaceutical needs but can't remember your way up to Crossgates Day and Night Pharmacy, just give us a ring or tell your surgery. We'll collect your script (physically or electronically) and dispense it or we'll deliver it to your home! No delivery charge.
Yours Medicinally, Abel Kubare,
Superintendent Pharmacist Day & Night Pharmacy