It was twenty years ago today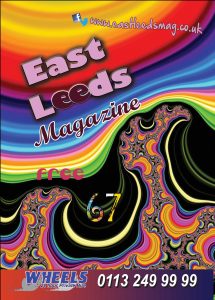 Sgt. Pepper taught the band to play
They've been going in and out of style
But they're guaranteed to raise a smile
So may I introduce to you
The act you've known for all these years
Sgt. Pepper's Lonely Hearts Club Band
Lyrics from the seminal album of 1967, 50 years old this year. Local DJs 'The 2 Gary's' might have played the album a few times, although we're not sure how familiar they are with the Neon Dolls.
Football and religion are two uneasy bedfellows, but the Grace Communion Church are getting by with a little help from their friends and Leeds United football prospect Luke Lyon's is getting better all the time.
For the Benefit of Mr Kubare… your licence is due towards the end of May, every year. Yes, he's back, Abel comes back with a whimper not a bang as he explains his faux pas.
Good Morning Good Morning to everyone at Leeds East Academy as they tell us about their class sizes down to seventeen!
A Day in the Life of Alan Cuthbertson in Spain sees his mid life crisis approaching faster every day as he struggles to park his car at the airport. Never mind Alan, once you're on the plane you might catch a glimpse of Lucy in the Sky.
Ian Butler's thinking about when we're 64 and older as he tells us about equity release.
It's the Strawberry Moon in June, hopefully a nice crop of strawberry's will justify some of the torrential rain and hail stones we've had in the last few months…Strawberry Fields Forever.
John & Ali