Matthew Radford has been in and around Thai Boxing clubs for the last decade spending most of his time with the Golden Team Gym as well as serving six and a half years in the army.
"I started Thai boxing to keep in shape after I left the army. I turned pro but unfortunately work then family got in the way and I also suffered a lot with injuries, I'd love to get back into it but my business has to come first at the moment."
His business is www.fightco.co.uk, which initially was an online business selling Thai boxing equipment.
"I started it up working from home with a very basic web site and an ebay site and it's grown from there. The idea came after a long search in Leeds to buy 'Twins' Thai boxing gloves, I just couldn't get them anywhere, so I thought, maybe there was a gap in the market. So I looked into it and how I could import high quality equipment from Thailand and the rest as they say is history."
FightCo have been going four years now and are selling to Spain, Italy, France and Germany as well as the UK. They've also just set up a site specifically for the USA.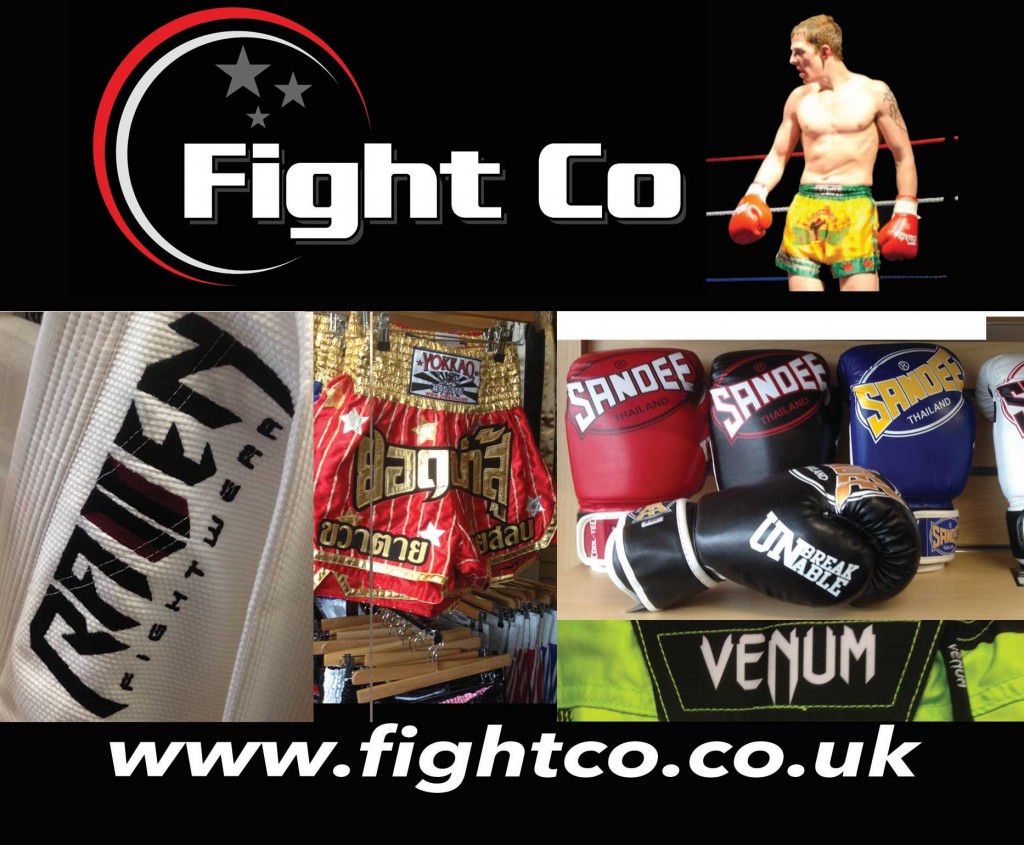 "We'd already expanded to selling boxing, martial arts and fitness clothing and equipment, including 'Cleto Reyes' boxing gloves and I hope to stock supplements in the near future. We've recently signed an exclusive UK distribution deal with an up and coming Australian brand called 'Raven Fightwear' which we're quite excited about."
After four years of navigating boxes full of equipment in his living room, Matthew finally found a place to call his own and opened up a shop on Crossgates Road last month, which is used as a base for the online business as well as being open to the general public.
"It's great to be in a shop now, it made sense as I have a lot of local contacts plus my wife is a lot happier, we've got our living room back."
120 Crossgates Rd,
Leeds LS15 7NL,
0113 345 6052