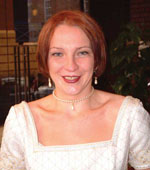 Easter Sunday (April 20th) sees Airport Services Gail and husband Ian Barracloughs' 13th wedding anniversary. And, as you do, by way of celebration, Gail has decided to jump out of an aeroplane from 15,000 feet. This is no reflection of their marraige and we hasten to add she will have a parachute, as she's doing it for charity, for St. Gemma's in fact.
"I've been persuaded to do it by my best friend Nicola Macdonald,  some friend you might think but I didn't need much persuasion. I had an eye operation late last year which actually saved my eye sight and I made a decision to live life to the full, so at this moment I'm not really nervous about the jump, in fact I can't wait, though I might start to feel different as the date approaches."
The jump takes place from Hibaldstow Airfield in Brigg and will be done in tandem with an experienced instructor. After exiting the plane, the girls will experience one minute of freefall before the parachute opens at around 5000 feet. It then takes another five minutes to enjoy the spectacular views of the Lincolnshire Wolds.
Nicola is a little less confident, in fact she appeared to be absolutely terrified.
"It's probably the worst thing I could have agreed to do. I've a real fear of heights and I'm already having sleepless nights about it. I've raised money for St.Gemma's before and I agreed to do this to really push myself but it's really beginning to scare me now."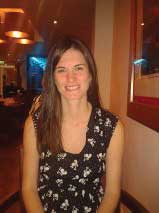 Both have experienced the fantastic work St. Gemma's do first hand due to family members being cared for there, even so their families seem to think they've taken leave of their senses. Gails' daughter thought she was 'just plain stupid' but has got behind her now.
"I think the fact we aredoing the highest jump made them sit up a bit, we're about twenty minutes in the plane before we jump.  Nicolas' kids are convinced it's going to end badly, but now everyone is doing their bit to help us raise some money for Gemma's, we need to raise £450 each and we have a few events lined up."
A charity night is being held at Skyliner Fish Restaurant on Wednesday 26th March (tickets to be paid for in advance from Gail or Nicola (contact numbers on the posters situated around Colton).
A superb 3 course meal for £15 including entertainment and a raffle will be drawn on the night with donations from:
Cafe Mokka, Colton Mill Harvester, Indulge Beauty & Nails, Jinnah Restaurant/takeaway, La Bella Vita, La Cantina 44, Miller & Carter, Toni & Guy.
plus donations from family & friends (Big Thanks to Betty). A Big Thank You to Craig & co @ J. S. White for their fab donation !
ALL donations going to St. Gemma's ! A fantastic cause, we are sure you will agree!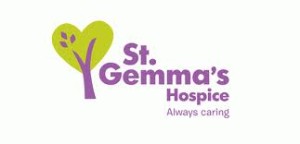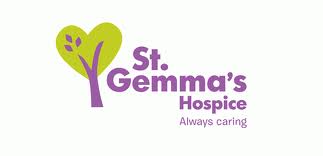 Please look out for the charity buckets with the parachute pictures on as above. (showing picture of us with the parachutes) which are in the Colton Mill Harvester and Colton Primary School and make any monetary donations you wish to make there, via a sponsor form from Gail and Nicola  or via the following Just Giving pages :              justgiving.com/gailasl or justgiving.com/nicolamacdonald4             or via email or facebook.