We all have a different sense of humour and mine might be very different to yours. But I have been amused by the latest adverts for a brand of deodorant which advertises 48 hour protection! First why do we need 48 hour protection? Then does it imply we don't need to wash, or change our clothes, for 48 hours because the deodorant will keep us smelling nice for that time. Then why only 48 hours, why not 72 hours or even seven days!
  I know it's just a silly bit of advertising hype but it got me thinking about our need for protection, not for 48 hours but for eternity! Would we swap 48 hours for eternal protection? Is such a thing available? How much does it cost? The answer is Yes, Yes and nothing! Sound too good to be true?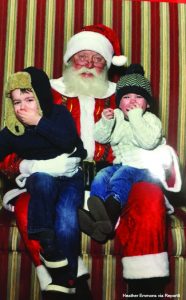 Well Christmas is coming and it has an interesting message for us about protection, not just for now in this life, but for eternity. The bible explains that Jesus Christ, who was God, was born a human for our benefit. He came to earth in human form to experience life as a human being, from his birth as a baby, which we remember at Christmas, to his death on the cross which we remember at Easter.
(Google John 1.1 & 14) Remember the Harry Belafonte hit song,  Mary's boy child?
The line that goes, " Man will live for evermore, because of Christmas day," is telling us that this was no ordinary human being.
God, in the person of Jesus Christ, gave his life for us in an expression of love greater than we can grasp. His resurrection is our guarantee