The Easter Funny
Yes, you read the headline correctly, it does say Easter Funny and not Easter Bunny!
Why? because it's funny to be celebrating someone's death. Death and funerals are usually very sad times for the loved ones and friends of the deceased. Yet for Christians, part of the meaning of Easter is to remember the agonising and painful death of Jesus Christ.  As a side issue how many other people who died approximately 2000 years ago are still remembered today?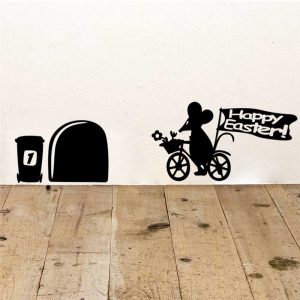 Of course, if that was all we celebrate at Easter it would not be a very joyful celebration! But before we get to that we must understand who Jesus Christ is. Jesus Christ was and is God, who humbly came to earth to be born, live and experience life as a human being. Only God could live a perfect sinless human life and then offer himself as a sacrifice for all of humanity's sins.
That's the meaning of his death, he died for you personally. However the good news is not just that He died, but that He was resurrected by God and now sits at God's right hand, fully God and fully human. So Easter is also about celebrating His life and the fact that through his resurrection He destroyed humanity's last enemy, death.
Every Christian knows that Christ's resurrection is our guarantee of also being resurrected after our physical death. That we have, as all humanity has even though they don't know it, the hope of eternal life in God's kingdom.
That's at the heart of the Christian celebration of Easter. That is what makes it a sober and serious time as we remember Christ's suffering and death on the roman cross, a brutal form of execution. But it is the knowledge of Christ's resurrection after death that makes Easter the most joyful and uplifting time in the Christian year!
You don't believe it or believe in God?
Guess what, that does not matter because God believes in YOU. The day will come when you will know and you will believe!
But would you like to wait or know more about it all today?
If so, join us for a few weeks with an open mind and Easter next year could be a joyful and meaningful time for you!
If you were brave enough to join us wouldn't that be funny and make the headline true?
Want to know more? Why not join us any Saturday at
2.00p.m at the GVWA Hall. Pendas Way, Leeds LS15 8LE
tel/text 07966 112725 for more information.