SWARCLIFFE BAPTIST CHURCH, Swarcliffe Drive, Leeds has been running the CAP MONEY COURSE  for more than two years.  The course gets its name from the Bradford based organisation Christians Against Poverty which was founded by John Kirkby a man who learned the hard way how not to handle his personal finances.   The story is told in his autobiography "Nevertheless" which is often given away via www.capuk.org. Although financially successful John Kirkby was careless with his spending, ending up losing everything and had to start again from scratch.  CAP Money is trying to prevent us from making the same bad personal spending choices.
The CAP Money system is suitable for anyone who has to handle money – those in debt and those without debt; those in well paid jobs and those who are struggling to make ends meet.  The system encourages people to take control of their finances so that they can avoid or reduce debt (a condition which continues to plague our lives).  After attending the course you will be provided with  access to a free budgeting tool for as long as you want via the CAP website.  It works like a sophisticated excel programme and allows you to trace your income and expenditure.
Coming on the CAP MONEY COURSE forces you to take your head out of the sand and look at your finances and therefore face-up to the challenges you have to meet.  We share tips and experiences about saving and spending money.  Course participants have gone onto price comparison websites and changed over the suppliers of their gas and electricity and made substantial savings.
As well as offering the course in the community, the money coach Elaine Patrick has had the opportunity of presenting the course in Armley Prison with participants identified by the prison authorities as likely to benefit from the training.  The course therefore appeals both to female household budget jugglers and men who want to provide for their families.
People who are in receipt of benefit have become a major target for political reform in this country and the introduction of UNIVERSAL CREDITS will be a challenge to many, as they will receive all their aggregated benefit entitlement in just one monthly payment. Christians Against Poverty are promoting the course nationally in October as CAP MONEY MONTH so that people can book themselves onto these free courses.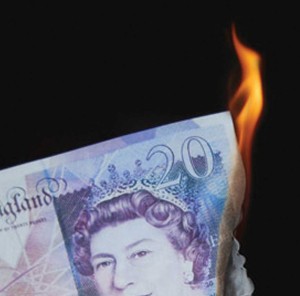 URGENT FINANCIAL HELP
As well as the debt prevention side, Christians Against Poverty run a debt counselling service which can be accessed through their website.  For those who are facing financial ruin and need urgent help, Christians Against Poverty will try to assist you by telephoning 01274 760720.
The next CAP MONEY COURSE will be held in the church hall at Swarcliffe Baptist Church on Thursday 10, 17 and 24 October 2013 12 noon to 2.00 pm approx.  To book a place on the course either go to the website or text CAP MONEY with your name to 07767333193.  Everyone is welcome. If you have friends, neighbours, relatives who would benefit from attending then why not come with them?   No-one is asked to divulge any personal information as part of the course and we will enjoy light refreshments to make the whole experience more enjoyable.  We are also willing to provide bespoke CAP Money Courses at your organisation.
Author :- Elaine Patrick, CAP Money Coach
Grace Communion has provided this page to CAP. We meet on Saturdays at 2 – 4.30pm for a service, tea and friendship at The GVWA Hall, Pendas Way, Crossgates (a different venue to the CAP course). Everyone is welcome, especially those who are looking for friendship, renewed hope or are simply asking 'what is this life all about'?  Feel free to come along or telephone 07852 981133 for more information.