The Football Church
Any fan of Leeds United FC has had a very difficult few years, including the disappointment of missing out on a play off place this season. Fans with long memories will remember the club winning three First Division Titles, and both an FA Cup & League Cup in the past.
Fans with shorter memories will remember fourteen seasons in the premier league, nights of European football followed by relegation in the 2003 / 4 season. There will be memories of great managers such as Don Revie, Howard Wilkinson and David O'Leary, together with too many great players to list.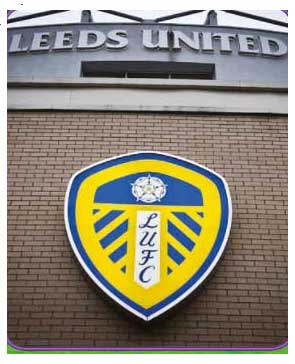 Through it all the Leeds United fans have backed the team through good and bad times to their great credit. Most fans always hoping for a better season, a change of fortune, a better owner next year. They turn out regularly for home games and some will travel to every away game at considerable expense.
You could argue that Football is their religion and Elland Road their church. If only we could have the same loyalty, enthusiasm and passion in our church services. Christians should bring all those things to church although without the bad language that is sometimes heard in a football crowd.
Christians can learn from football fans who are there every week to support their team. Are we at church every week? Do Christians have the same loyalty to their church as fans do to their team? Are we enthusiastic and passionate about our beliefs, do we know the stories of the men and woman of the bible in the same way football fans will know the key players in their teams past successes?
Do we talk about our faith and belief with the same interest and enthusiasm that football fans have in dissecting their teams performance in the last match?
But lets not be too proud to acknowledge that Christians can learn something about living their faith and belief from the loyalty, faith and belief football fans have in their team. So, in conclusion whether we are Leeds fans or Christians, or both, lets go Marching on Together.