A good Shepherd has a close relationship with his flock. They recognise his voice and will follow where he leads, knowing and trusting that he or she will take care of them. Today the majority of people in the wealthy countries of the west are divorced from the land so the lesson is lost, but it is still valid.
In the bible Christ is called the Good Shepherd and says, "My sheep hear my voice, and I know them, and they follow me." ( John Chapter 10 verse 11 & 27 )
How do we know if Christ is calling us as a good Shepherd? Knowing that we are hurting spiritually, emotionally and even physically and wanting to take care of us. Would we listen and follow, trusting Christ to take care of us now and on into the future.
We hurt spiritually when we feel lost, that life is without purpose, that we live in a world full of bad news to which there seems no end or solution, when we feel an emptiness in our lives that we can't fill.
We hurt emotionally because of a difficult childhood, a bad marriage or divorce, financial pressures which grind us down, problems in our family relationships, pressures at work or health problems either our own or those closest to us. Outwardly we may appear fine but inside we are hurting and crying out for help.
We hurt physically when we are ill, whether the illness is as trivial as a cold or as serious as terminal cancer, when we break an arm or a leg, when we abuse ourselves with drink, drugs or abusive behaviour. In short whatever the cause of our frustration, anger or disappointment we feel life has not got much to offer us or in contrast that we have not much to offer life.
In the midst of all the pressures and stresses of this life would we hear and listen to the voice of our good Shepherd? Let me give you an example from the past. A member of the congregation in a church on the south coast once came to me to say he was in a terrible financial mess.
He had only recently joined our church shortly after his business had collapsed. He had a wife, children and a mortgage and no income until he could find a job. He had had a couple of really stressful years as his business failed and he got deeper and deeper into debt.
But he told me a few months before he came to church, in desperation one night he had got down on his knees and asked God for help, telling him that he was desperate. When he got up the next morning nothing had changed in his financial position or his business but he told me from that day he experienced a peace and confidence about his position. He knew that, if he did his part, God would deliver him.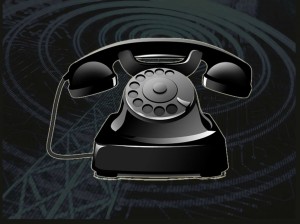 As we talked over the years he told me it had taken him 10 years to pay off his debts, that most of those ten years they had a very tight budget but they were happy years. His marriage became stronger and his children were and are just as happy as those of their friends who had much more in a material sense.
He heard the voice of the Good Shepherd and responded although it was about 6 months before he felt the need to come to church.
I moved to Yorkshire 25 years ago so have not kept in day to day contact, but I know he rebuilt his career and he is happy and enjoying life today with his wife and grown up children.
God did not wave a magic wand and deliver him and his family immediately from his debts. He had to work at it for ten years. But God did give him peace of mind, a focus on the future and faith.
Is God calling you to turn to him for relief from the pressures in your life? Will you respond?