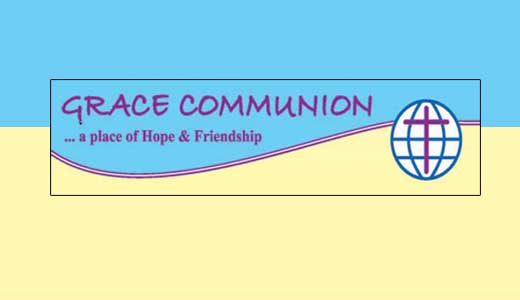 What does Easter mean to you? Mainly a couple of days off on the bank holidays or a nice chocolate Easter egg, maybe even more than one. Personally I think Green & Black's dark chocolate is superb so I'm dropping hints to my family already. But of course Easter has a far deeper meaning than a couple of days holiday, welcome as they are, or what type of egg we receive.
For Christians Easter is both a serious festival of remembrance and a time of great joy. Easter is when we remember the unique, total sacrifice of our Lord and Saviour on the cross about 2000 years ago. For a brief period our Lord tasted death, the last enemy, and defeated it when he was resurrected to life. That's the joyful part, because we too are confident of our resurrection to a far better world and life than we know today.
But Christianity is not an exclusive club. The Bible tells us that Christ died for us while we were still sinners. By that it means not just for Christians but for all humanity, those alive today, those who have lived and died and those who are yet to be born. So at Easter we are not just celebrating our own future and looking forward to eternal life. We are celebrating the fact that all humanity will one day come to know and understand what Christ's sacrifice means to them. Some are called now, respond, and become Christians, which simply means followers of Christ. Many may not feel the call in this life, or if they do, simply reject it for now.But the Easter message is for them too, even if they don't know it yet. The death of Christ, who as God was the creator of this world, who was born and lived as a human being, fully God and fully human, paid the penalty for all of humanity's sins.
His death is the only path to the next step of His creation … which is a spiritual one!
In other words Jesus is the Way to what God is doing now… He is replacing our inner spirit from being self orientated to a brand new spirit of belief and love.  It is a core change, not just a superficial change. It is a spirit change, therefore it can only come from The Holy Spirit.  As hard as it is to believe, our future depends on what Christ has already done, not on our ability to live in a particular way. As Christians we respond to the incredible, unconditional love of God by wanting to please him, as a child may want to please a loving dad.
That means we desire to and try to live in a way which is pleasing to God, we strive not to sin in our attitude or conduct. But our motivation is love, not fear; and there is no condemnation when we occasionally slip. The Bible tells us there is no fear in love.
So, for Christians, Easter is a time of renewal, a time to refocus on the love which underpins the awesome sacrifice of our Lord and Saviour, Jesus Christ. A time to remember that death, His or ours, is not the end but rather a new beginning.
The good news is, that Christian or not, as we said in the previous article, You're included.
Author Keith Hartrick Pastor
Want to know more? Why not join us for our Easter service at 2.00p.m. on Saturday, April 19th at the GVWA Hall. Pendas Way, Leeds 15.