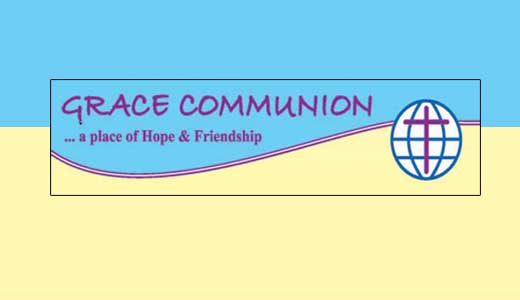 Two recent news stories have affected me. The four palestinian children killed while playing football on a beach and the 21 month old girl who died as a result of horrific injuries.The death of a child seems cruel and unfair compared to the death of an older person who has lived a long life.
I do not under estimate the pain and suffering any death can cause, but a child's seems extra harsh and difficult to cope with. The grief of the parents and relatives is almost impossible to bear. Time can heal the pain but nothing can ever fill the hole left by the death of a child.
So if God is love, how can He allow such things to happen? Those recent incidents were just the latest in a long line. How many children have died as a result of wars, famines and diseases in the last few thousand years? Probably too many for us to count.
Can we claim to worship a fair and loving God when we see the deaths and suffering of so many children throughout history?
The answer is Yes if we understand God's plan and purpose for humanity. We are physical and to us death can seem to be the end. But the bible makes clear it is not. God, the creator and sustainer of life can and will resurrect every one of those children, in fact can and will resurrect every human being who has died.
God inhabits eternity, we inhabit a short physical lifespan whether we die young or live to be a 100 years old. God wants a relationship with us, his creation, throughout eternity. Ezekiel 37. 1 -14 and Revelation chapter 20 tell us about this future resurrection for all humanity. Hebrews 9.27 says, "Just as man is destined to die once, and after that to face judgement."
So there is hope for the children who have died and for everyone, at whatever age they may die. That hope does not ease the short term pain and suffering which death causes, but as we slowly recover from the loss of a loved one it becomes more real to us.
Only the God of Life can resurrect the dead. Jesus Christ, our Lord and saviour, showed this to us clearly by resurrecting three people during his human lifetime. After his own death on the cross He was resurrected as a further proof of God's power over death.
At whatever age a person dies, and many will die knowing nothing about God, each must be given the chance to know God and make a conscious decision to follow him. That can only happen if there is a resurrection to life after death.
God's love is so great that he sent his son, Jesus Christ,who was fully God and fully human, to die and pay the penalty for our sins so nothing would stand between us and God. The resurrected Christ now sits at the right hand of God as our high priest and intercessor.
If you have had a recent death in your family I know how hard it is to cope and how pointless life can seem. I am sorry if this article upsets you but it is written in love to give you hope for the future.
It does not matter whether you believe in God or not, your belief or lack of it does not change anything in God's long term plan for humanity.
Understanding who God is and why you are here takes time, some study and an open mind. Please join us on any saturday afternoon for our service at 2.00p.m., we are a small and friendly church who respect and teach from the bible. The future resurrection is exciting but so is being a Christian. You will not be put under any pressure to join, simply welcomed to enjoy learning about God.
Want to know more?
Why not join us any Saturday at 2.00p.m at the GVWA Hall.   Pendas Way, Leeds LS15 8LE
 tel/text 07852 981133  for more information.