Hate Crime against disabled people in East Leeds, does that really happen?
We were shocked when we received an email from the local Constabulary regarding raising awareness of Disability Hate Crime in the area. So we sat down for a cuppa with Pc Sean McDonald (pictured), who is one of the Leeds District Hate Crime Co-ordinators for West Yorkshire Police and he explained more.
"Without using too much police jargon, It's what the Home Office call a monitored strand, of which there are five, the first four are the more commonplace race, religion, sexual orientation and gender identity, the fifth strand, disability is the most under reported of the hate crime strands.
Disability hate crime is something we are becoming more and more aware of and trying to do something about. Much disability hate crime is virtually unrecorded for a couple of reasons; The usual fear factor, which is common with all hate crime but with disability in many cases the victims are not actually aware they are victims of a crime."
Disability hate crime is any criminal
offence which is perceived, by the
victim or any other person, to be
motivated by a hostility or prejudice based on a person's disability or
perceived disability.
Research suggests that for many disabled people, disability-related harassment is a distressing but "commonplace" experience, Crime statistics back this up and it is clear that incidents of this nature are very much under reported especially when compared against other strands of hate crime (eg- Racism.)
The seeds of hate crime are often sewn due to a general lack of understanding or indeed perceived vulnerability and incidents can happen anywhere at any time. Nothing is achieved through inaction or tolerating a situation that causes distress.
If someone has been victimised due to their disability , then Sean would encourage them to come forward so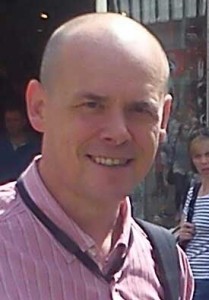 that the police can address the issues they are facing. "We are what's called a 'victim led service.' This means the victims needs are our priority. If an incident is reported the Hate Crime Coordinator will act as the single point of contact to make sure that the police and all of our partner
agencies are doing everything we can to support the victim. In the East Leeds area the coordinator is Kathryn Hibbert and we also have others for West and South Leeds."
Both Sean and Kathryn feel it's important victims come forward in the knowledge that there concerns will be taken seriously  and dealt with in the correct manner. By this they mean their complaint won't be filed away for months on end.
"We have police officers who are specially trained to understand the victims needs and will carry out a thorough investigation and endeavour to bring about a positive outcome. The coordinators will monitor the investigation and remain in regular contact with the victims until completion of any cases reported."