Graham Charles Snook   6th September 1958 – 16th January 2013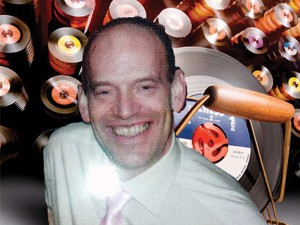 Graham Charles Snook was born in Harehills and worked at Fletchers motors for years and also in the building trade during the1980's.
He had two passions in life, music and helicopters. Where most mechanics are happy to buy old cars and bring them back to life, 'Snooky' did the same to helicopters along with his mate Haggis. He also bought a few 'kit helicopters,' built them up and sold them on.
Bizarre as it may seem, it wasn't unusual to walk past his house in Halton Moor and see him working on a giant propeller in his front garden. He gained his pilots license and although he never flew commercially he was here there and  everywhere flying friends and family about all over the place. The chances are most of the people who took to the skies with him, will probably never ride in a helicopter again, that's not to say he frightened the life out of everyone, it's just not many people have a mate whose hobby is flying helicopters!
His other passion was music which he developed from a young age. He built up an incredible record collection and he DJ'd all over Yorkshire.  He had an uncanny ability to judge a room, play the right music and fill the dance floor with his 60's and 70's mixes.  He was a mobile DJ but as time went on he seemed happy enough to mainly be the      resident DJ at our pub, the Wykebeck Arms where, along with his side kick Gary Graham he played some fine sets and gave us some memorable afternoons and early evenings.
Sadly, earlier this year on the 16th January, Snooky passed away after a short debilitating illness. We were all shocked and a year on it still takes some getting used to the fact he is no longer with us.  We still miss him and our hearts go out to his family and friends, as so often happens another good one taken from us far too young. It sounds like a cliche but he always had a smile on his face, was very entertaining company and he is still sadly missed in the community. You could say he was one of lifes real characters.
So a year after his passing, on 18th January 2014, we'll be celebrating his life with a charity disco at the Wykebeck which will be in aid of Yorkshire Air Ambulance.
Gary Graham will return to the decks to play some of Snooky's favourite tunes and floor fillers. It will be nice to remember him this way, it's a shame someone can't fly a helicopter over the pub while it's happening.
We'd love to see all his old friends there and anybody else who has been touched by his story is welcome. Lastly, we'd like to thank  Snooky's family and friends for helping us  put this article together.
Martin, Lisa & Dean from the Wykebeck Arms.