Okay, hopefully you're all aware we outgrew our premises in  Whitkirk and  we've moved to Dolly Lane. Nothing else has  changed, Clare Guymer is still at  the helm of Juste Nous and we  are still ready and waiting to grace your tables  with our food, whether it's catering in your local schools, halls, offices or homes.
But we also have to keep up with the times, have a look on our  web site for  some exciting new menus, we can also send you a  brochure through the post. As well as our services as caterers we can also help you with all your organisations for flowers, balloons, cakes, furniture hire and waitress service at your events.
Lumby Hall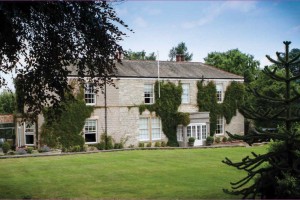 But our big news for this year has been the opening of our new function venue at Lumby Hall, near South Milford. This is a mini stately home in 9 acres of land with private  dining room and heated conservatory.
Here, we can cater for a variety of events, so far this year, as well as weddings, civil ceremonies, private parties and corporate events, we've organised a themed Valentines evening with live entertainment, Mother's Day and Easter Sunday celebrations.
Inspirational Hen Nights  
And we're not finished yet, we've just introduced 'Juste Nous Inspirational Hen Nights.'  If good food with style, fun and most importantly  spoiling you and your guests are important to you, you've come to the right place.
Indulge in tapas treats, cocktails and canapes that captivate. Or experience a full dining event that spoils you rotten. All topped off with beauty treatments that pamper and delight. From start to finish we specialise in hen parties that  capture your personality and make your  celebration special forever.
 Best Wishes
 Clare and the team at Juste Nous


Unit 7                                              
Dolly Lane Business Centre
Dolly Lane
Leeds
LS9 7AS
Tel: 0113 2326220