Sorry to say we are a little further away from you in brand new, larger and brighter premises which we have converted to self-contained kitchen preparation unit.
Juste Nous was established by Clare Guymer,  initially operating from St Theresa's Parish Centre. The business then moved to Woodland Hill in Crossgates where several thousand people have been catered for over a twenty  year period.
Over the years we have graced your tables with our food, catering in your local schools, halls, offices and homes.  We wo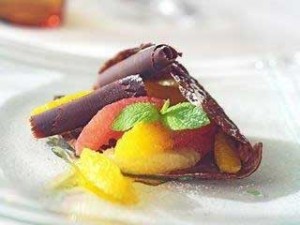 uld like to thank you all for letting us attend all your celebrations.
We are now on our third move and hopefully our last for a few years to:
Unit 7
Dolly Lane Business Centre
Dolly Lane
Leeds
LS9 7AS
The telephone number and email address remain the same:   0113 2326220
Nothing else has changed we just have to keep up with the times. Please keep looking at our website for menu changes as we are preparing for the 2014 period with some new menu ideas and a brochure will be out next month.
All information can be viewed at www.justenous.co.uk or we would be delighted to send you a menu pack in the post  to view at leisure.
We would like to welcome new customers to our services and say a big thank you to all of you who have supported us over the years. We have all had fun organising events for you and meeting your family and friends.
Our services as caterers will help you with all your organisations for flowers, balloons, cakes, furniture hire and waitress service at your events. We also have a new function venue at Lumby Hall, near South Milford. This is a mini stately home in 9 acres of land with private dining room and heated conservatory. Here, we can cater for a variety of events, so far this year we've lined up a themed Valentines evening with live entertainment, Mother's Day and Easter Sunday celebrations. All events will be linked to our website .
For all of those who have popped into our kitchens over the years the shutters are now closed at our old premises but we will welcome you to a bright and cheery new location. We're still the same and can cater for any size of events, we catered for the openings of Bridgewater Place and the Royal Armouries but we haven't lost touch of where we came from, so weddings, christenings and local functions  are still an important part of Juste Nous. Feel free to call. You are all welcome to discuss what can be one of the most important events in your lives.
Best Wishes
Clare and the team at Juste Nous