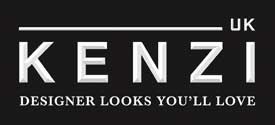 We might have strayed from our usual locality with this one but Kenzi UK is something a little bit different in the world of fashion, not only in York but possibly in the UK.
Established by Liz and Kevin Moyles who just happen to live in Colton, it's a story of two locals who had and still have a vision for an independent womenswear fashion retailer and online store.
  "We had our own perfect vision of how we wanted Kenzi to be," explains Kevin. "We look at forthcoming trends and handpick up and coming designers and grab them before they become big and charge a premium. When people come through our doors, they're made to feel relaxed and welcomed.  We've even got a comfy sofa for tired husbands!"
 Kenzi UK is situated in a beautiful 15th Century building (with it's own friendly ghost!) at 51, Goodramgate, two minutes from the Minster. Liz and Kevin's enthusiasm for Kenzi is infectious.
  Backing an Independent
 "Just as we are championing new designers, we want the people of Leeds and York to champion us as a small independent fighting back against the blandness of the high street.  It's a different type of shopping experience. It's personal and is a far cry from the high street chains. What you won't get is the same old, same old that you see in practically every store these days. Because we only carry four or five pieces of each item, you will never run the risk of bumping into someone in the same outfit as you."
 Even though the prices are so affordable, it  hasn't stopped celebrities buying into some of the Kenzi UK lines. And when Kenzi begin to stock, the rest follow, some of the designers Kenzi have stocked have since been worn by Fern Cotton, Pippa Middleton, Michelle Keegan and Diana Vickers. They were particularly proud of the Lamb 1887 handbag range. No sooner had it arrived then it was all over the media, Cheryl Cole one of the proud owners.
It  really is worth jumping on a train for an afternoon with the girls and having a look at what Kenzi UK has to offer. If feet up with the IPAD is more your style, then it's all there on the web site, you can also keep up with their facebook page or join their
mailing list.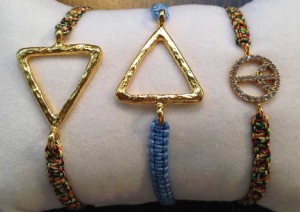 "We've worked very hard to find ranges which are stylish, head-turning and affordable. We want people to look at a dress or bag and say wow, where did you get that? www.kenziuk.com is already selling to regular customers in Australia and USA as well as Europe.'"
Kenzi UK
Wealden Hall, 51 Goodramgate, YO1 7LS.
Phone 01904 849 010
E: sales@kenziuk.com