As we sit in the yellow glow of the Grand Depart,  even though it was a while ago now, I make no apologies for writing about what a fantastic weekend we all seemed to have. Whether, you were in Leeds, York, Haworth, Harrogate or somewhere in-between, everyone seems to have their own personal stories and highlights.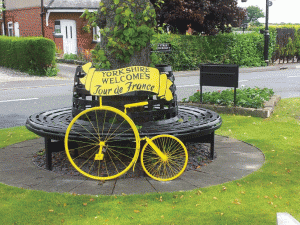 I love cycling about Yorkshire, it is such a beautiful backdrop. A born and bred Yorkshire man commented the other week that I probably knew the county and countryside better than he did due to the fact I'm always out cycling, I'm not sure if that's true but what the Grand Depart did was emphasise to the world what I and most of you already knew…we live in Gods Own Country, I really hope the Tour de Yorkshire idea comes off, the idea is a 'Tour of Our Own' which will include the routes recently used, it's a great idea to keep the momentum going.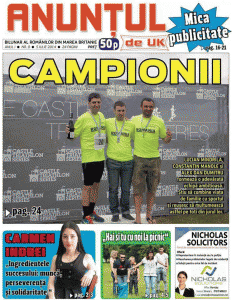 I've loved the way the Tour de France has been embraced by Yorkshire people, they kept saying it on TV, "It's the crowds that made it so special," and it was true. The organisation was first class, the sun came out, but in many ways it was what the average person did that made it so special, the yellow bikes dotted around the place,yellow flowers adorning the high streets, we had some unusual requests leading up to the event, mainly for yellow bikes, one, which we were able to fulfil was the delivery of 16 yellow bikes to the BMW garage on Scott Hall Road.
The day of the Grand Depart, I and a few friends cycled around 200 miles, more than the stage itself. What I found incredible is we were actually allowed on the route, so we were cycling through and the gathering crowds were cheering us on, it was incredible, I kept looking over my shoulder expecting Mark Cavendish to come bombing past me. The roads were only cleared when the TV helicopter came into view, so then we cleared off and left them to it. I saw the race from Aysgarth and then we cycled over to Ripon. I have to say two hundred miles is a lot to cycle in a day, but the adrenaline from the whole event got me through it. Just before the tour, I represented Romania in the Castle Relay Triathlon Series. This is an annual event which takes place in and around various castles throughout the UK and Ireland. This year it was in Cholmondeley in Cheshire and it attracted around a thousand competitors.  I couldn't believe it when our hastily put together team actually won the event. We made the press in Romania and were on the front cover of a magazine. We were all very proud and I would love to do the event again.