Regular readers will be aware women's boxing has a special place in my heart. From the early days when I began to train Sam Smith, I realised just how difficult it was for women who wanted to box, to get fights and sometimes even to train.
Recently I initiated a series of EBF title belts which has proved successful and just recently I've gone a step further by introducing the first exclusively all female boxing class in Leeds. It came about when I was approached by 'Pink Collar Boxing,' an event organisation who have been putting on women's white collar boxing shows throughout the UK. Confused? White collar boxing is where two evenly matched people who have trained for a few months are pitched against each other. They wear 16oz gloves as opposed to the standard 12oz and also head guards, Pink Collar Boxing have tailored the name for the female crowd and a lot of the girls take it all on for charity and raise money through things like JustGiving pages. They were looking for an outlet in Leeds and I was happy to oblige.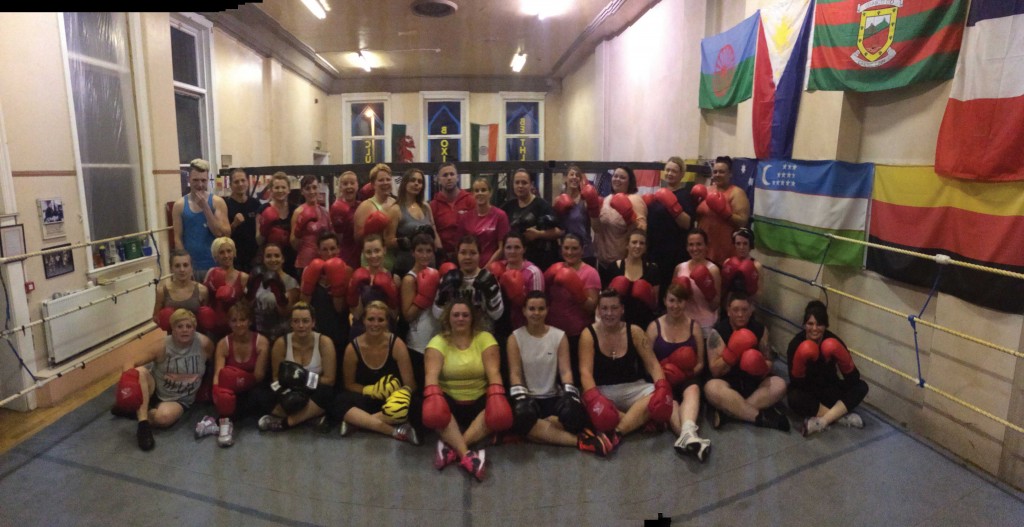 As a result of this we now have all ladies classes every Monday and Thursday at 7.30pm. I'm taking the classes along with Sam, who if the girls need to look anywhere for inspiration, they need look no further. The first one we did, we had 50 in the gym although that seems to have settled to a more regular 30 or so.
A few of the girls have now joined Bethlehem classes on a regular basis and I'm hoping to have a few on my shows in the future.
Talking of which, we'll have three women's fights on my next show at the Pryzm night club, one of which will be Sophie Varley who was featured in this magazine a few issues ago. She made her debut at my last show on 3rd August and although she was pipped on points, she really set the place alight.  In some ways, she showed me how she wanted to fight and if she wants to fight on the front foot, like she did, I'm more than happy to tailor here training accordingly. I'm really pleased with Sophie's development and I'm told the boxing training is really helping her on the football side of things as well.
Made in Leeds TV came along to the show and I'm working with them to possibly develop a boxing show, there's nothing definite as yet but we've put a pilot together which everyone has nicknamed 'The Sophie Varley Show!'
I'm going back to New York next month to meet up with TJ Nolan and the team, who looked after me when I fought Camacho last year. I'm taking Alex Ferguson along for a training camp, I think it will do his development the world of good. I'll be staying with Kevin Daly who some of you might know. He was brought up in East Leeds and played for Leeds juniors when we beat Man U to win the Youth Cup in 1992-93, the year after we'd won the league. He was never offered a contract at Leeds, but he was offered a scholarship for a University in America and he's still there now working as a teacher. His brother Gerry is also over there, some of you might recall him as a boxer of some repute at St.Patricks.