First stop this year is Bethlehem Boxing Clubs participation in a major show over in Malta at the end of January. We're taking a team of three over (plus supporting cast of five more), Graham Mattison is fighting a non title four rounder, it's his first experience of fighting outside the safe confines of West Yorkshire but during his power lifting days, he took part in contest all over Europe and USA.
Also on the bill is Sofie Varley, who in only her fifth fight has got a crack at the EBF International Women's Super Bantamweight title. Considering she lost her first two fights, it's a great achievement and she has turned into an exciting and explosive young boxer. A few people have asked me what is behind the change in fortune and it's not rocket science, we've just matched her training to her style of fighting, which is always on the front foot. You have to be very fit to fight like that and she's responded well to a hellish fitness regime.
February 6th I will have my first show of the year at Bramley Villagers. We've got three professional fights on the bill including Belfast's Tommy Tolan who is managed by a former opponent of mine Matt Scriven. The show will be split into two parts, the EBF lads will start it off, there's a few title fights, before the pro's take over sanctioned by the Maltese Boxing Commission. It's unusual for professional and non professionals to mix it on the same bill but it's not the first time it's happened. Late last year, I staged the first ever professional boxing contest on an EBF show in Leeds and although it's a while ago now, I wanted to mention the show which took place at the Control Night Club on Kirkstall Road.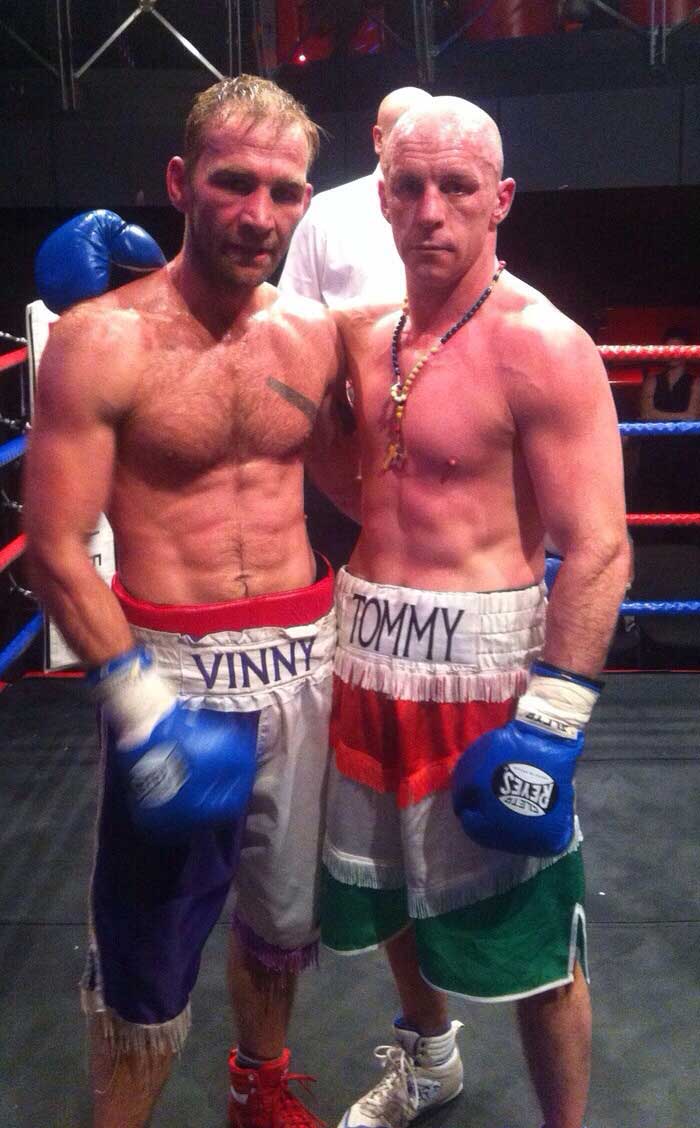 Lee Mudd went the distance in a memorable showdown for the EBF light middleweight title, I thought he's done enough to win the title but the judges had it down as a draw, so there will be a rematch in March or April this year. Sam Smith defended her women's lightweight title and although an easy fight is not part of my vocabulary, she made short work of her opponent, stopping her in the first round.
Alex Ferguson also went the distance put was pipped on points, even though the result didn't go his way, it was a great fight where he had stepped up opponent wise and he'll learn more from that defeat than his previous wins combined. Another young boxer, east Leeds based Dave Benson made his EBF debut with a close win on points. Which takes us back to Sophie Varley, who quite simply, stole the show. I'm not one to gush with praise but I was a bit taken aback by her performance, it was like watching a fight on fast forward. She finished the fight in the second round and thus is now the EBF Super Bantamweight Northern Area champion, which in turn has led to an international title fight.
Also late last year I went over to Rochester, New York for the premier of Fighting Down in Bethlehem at the Water Street Music Hall. It was a brilliant night, they had Irish dancers and a band on, it was great to see the old faces from when I fought Camacho over there and it was also nice to see my posh cousin who flew up from Georgia. We also showed the film over at Bramley Villagers as we have a sister club 'Bethlehem Bramley' which is ran by Billy Wilkinson. So, it's up to Ron now, he's taking it round a host of film festivals this year and I can only wish him luck with this and also his next venture.