A Tale of Two Liams
My next and final show of the year in Leeds is at the Aria Suite on Woodhouse Street (LS6 2JH).
Top of the bill for the first time in his career is Crossgates fighter Liam Hayes whose sensational last performance catapulted him to a title shot for the Semi Pro Boxing Middleweight title against seasoned Geordie campaigner Jack Scott.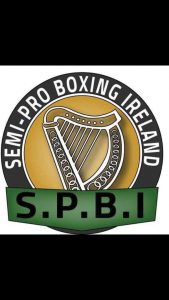 I was a little apprehensive about matching Liam up against Jack as I knew he'd been around the block a few times with 36 fights under his belt, as opposed to Liam's 13 fights. However, I then found out Liam's previous opponent who he beat in such spectacular fashion was a veteran of 300 fights at various levels. Like I said in my previous column, only Liam knows how good he can be and I've been pleased with his attitude in training for this fight.
Seacroft based Mark 'Mr. Perseverance' Black hopes to continue his winning run and he's certainly been putting the yards in at Bethlehem and looks fitter and better than I've ever seen him before. East End Park's Marcus Howett has a title shot over in Ireland coming up, however he can't take this forthcoming fight as a warm up as his opponent again has a fair bit of experience.
The name and the looks might be familiar to some as 16 year old Liam McElduff hopes to follow up his two fights two wins record with a win in the rematch against the older and more experienced Joe Hardy. Liam is mature beyond his years (well, in the ring at least!) and his attitude and commitment in training is commendable and he's certainly not afraid of getting hit.
At the other end of the scale, 41 year old Lee Williams defends his Northern Area title against… well… I'm not sure at the
time of writing this, but it's bound too be someone not as old as him!
Also on the horizon, December 3rd sees Marcus Hewitt fight for the IBA Novice Championship in Downpatrick, Northern Ireland in a show put on by the legendary Marty Kayes, whose also got about 300 fights under his belt in and around the London scene. I'm not changing this to a tourist trail column but I have to say what a beautiful, picturesque little town Downpatrick is, just 20 miles or so from bustling Belfast, it seems like a different world. As well as taking Marcus there, I'll be putting my refs hat on as a non scoring referee. I'll also be following this up by taking a Bethlehem team over to Dublin early next year as part of a Semi Pro Boxing Ireland show.
Lastly, the third series of Bethlehem Boxing should begin soon on Made in Leeds TV.
Lee Murtagh 07793 240535
Professional Boxer / Trainer leemurtaghbui@hotmail.com