Raising Expectations and Counting out in Malta
The behind the scenes stuff in boxing is something which rarely gets a mention and why would it? But in some ways it's the most important thing, especially when operating in the so called 'grey area' of boxing where it is important to have everything above board.
I recently had to postpone my open air show at Bramley Phoenix Rugby Club for a week due to the venue itself being late applying for a temporary events license with Leeds City Council. When putting on any licensed event, whether it be boxing or live music, having Leeds City Council backing is as important as having paramedics and a doctor at the event as well as public liability insurance. Personally I have a good working relationship with the licensing department and I was grateful they were able to sort it out quickly although the one week delay does mean this issues article is different than intended.
Before all that, earlier in June, I took a Bethlehem & Friends team out to box on an open air show in Malta. This was the first time I'd taken a whole team. Among some great semi-pro fights, Seacroft's Mark Black suffered an unlucky points defeat despite knocking his opponent down which unfortunately was given as a slip although it looked more like a slip over a left hook. Crossgates based Marcus Howett performed brilliantly in only his second fight where he stuck to instructions and scored a deserved points win.
I must admit organising a full team to box abroad was stressful and sometimes I questioned myself as to why I was doing it but there is a simple explanation; Raising Expectations. It's great to be able to offer a fledgeling boxer the chance to fight abroad and I believe in turn it raises their game and also their own expectations.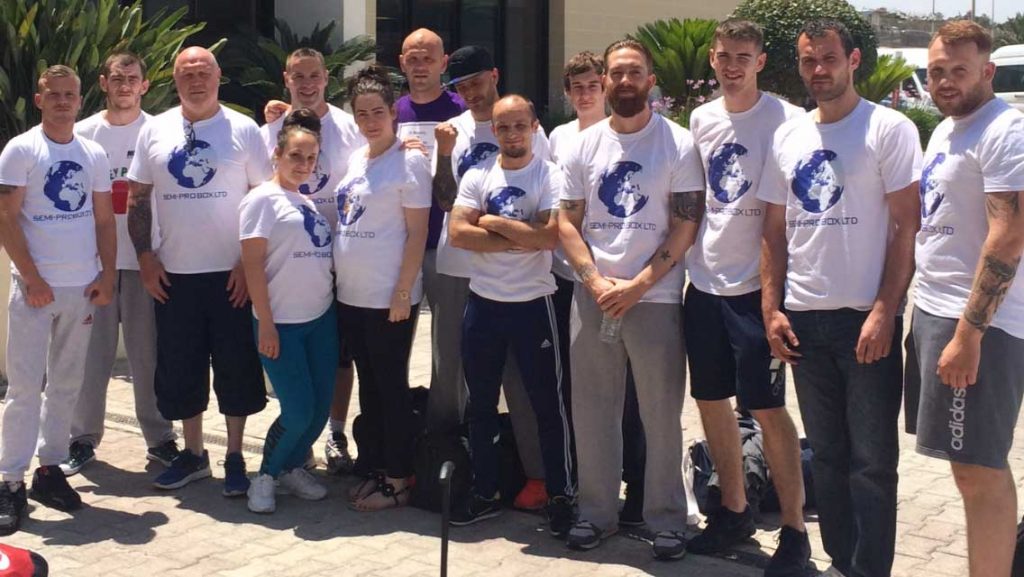 Anyway, Malta versus 'Bethlehem & Friends' finished 3-3 with two draws at the semi pro level and thus onto the professionals, where I swapped my t-shirt and bucket for shirt and dickie bow and put on my refereeing hat.
In the main fight of the event, both boxers were familiar to me. I've put Jody Meikle on in my shows before and also met Billy Corito a number of times in Malta.
Billy is seen as one of the golden boys of Maltese boxing and despite Jody being a late replacement (he only had two days notice), it was a title fight for the MBC International Heavyweight belt. Jody normally fights at light heavyweight and actually gave away five stones in weight. He fought on the back foot over the first three rounds while Billy was more diving in, which was natural enough for them both. A couple of head clashes seemed to wind the crowd up a little but they were more the result of the contrasting fighting styles.
In the fourth round Jody landed a superbly timed right hand over the top of Billy's guard and the room seemed to shake as Billy hit the canvas. The count was taken up by Gianluca Di Caro the official in charge and I picked it up around three, while Billy was on his hands and knees. I reached the count of eight and nine and he'd began to rise but I counted him out on ten, which his corner and supporters were not too happy about. There was no reaction from him, he was bleeding heavily and I didn't think there was any way he could have continued, whether I'd counted him out or not.
I think there was some confusion when Gianluca stopped counting at seven and left it to me, normally the official stops counting when the ref takes up the count, so maybe people in the crowd didn't notice I was still counting when Gianluca stopped.
The atmosphere after the show turned quite ugly and I had to make a dash for it, as I felt my safety was at risk, I changed from my refereeing clothes so I wouldn't be recognised, Jody Meikle didn't change at all as we hid behind a large bush waiting for our taxi, which has marred so many great times in Malta and the crowds reaction overshadowed what otherwise had been a great event.