Leeds Male Voice Choir Celebrate Mining Heritage in 100th Year
Images by Chris Midgley
Leeds Male Voice Choir are in the midst of their centenary celebrations and are set to perform an intimate concert celebrating their mining heritage on Saturday 23 April at St James the Great Church, Manston in Cross Gates.
The concert taking place on St George's Day will feature a selection of music celebrating the choir's mining past alongside popular folk tunes and songs from the shows. Music will include, Pack Up your Troubles, Take Me Home, Feeling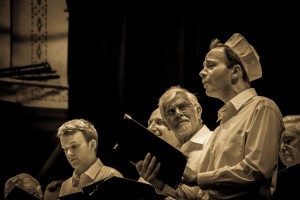 Good, Sailing, Keep the Home Fires Burning, Jerusalem, Bring Him Home and There's Nothing like a Dame amongst others. Musical Director Tim Knight, who has been at the helm of the 100 year old choir since 2014 says "We have selected some of our favourite pieces for the evening and will celebrate the origins of the choir with a selection of music from the archive alongside more modern pieces we've been singing in recent years".
Formed in 1916 during the First World War by Miners at the Middleton Broom Colliery, the choir was originally known as the Broom Excelsior Male Voice Choir. Spokesman Robert Butler explains "In 1916, conscription was introduced to support the war effort, but certain occupations including steel workers and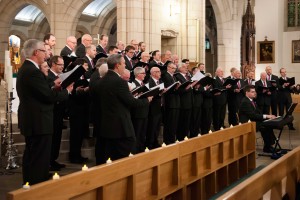 mining were exempt, because they produced vital ammunition and equipment for the war. Many of the early performances of the choir during and in the years after the First World War, raised funds to support injured soldiers, including what we now believe to be the first performance of the choir in Stourton in September 1916".
The choir of fifty men will continue to celebrate 100 years of singing throughout 2016 with a several performances in the city, culminating in a spectacular gala concert of voice and brass in Leeds Town Hall in September and an exhibition of the choir's history in Leeds City Museum in the autumn.
Mining the Music looks set to be a fun filled affair for the whole family with free entry for children, Tim says "This is the first stop as we celebrate a hundred years of singing and reflect on our origins. We're looking forward to entertaining the people of Cross Gates and have a fine mix of music with something for everyone".
Mining the Music takes place on Saturday 23 April at St James the Great Church, Manston, Church Lane, Cross Gates, Leeds, LS15 at 19.30. Tickets are available via www.leedsmalevoicechoir.co.uk or by telephoning 0113 243 1605