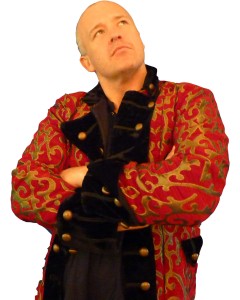 Rolling back the years to the mid seventies and rainy Saturday afternoons were dominated by World of Sport with wrestling extremely popular. How we laughed at Mick McManus, Giant Haystacks and Big Daddy who provided us with hours of entertainment.
After the demise of World of Sport and as a result, the lack of televised wrestling, the sport seemed to disappear to all but the hard core fan. The American version of wrestling WWE World Wrestling Entertainment, Inc., has brought the sport back to our screens but for those of us without sky tv, it still remains something of a mystery. Recently live wrestling seems to be making a bit of a comeback with various promotion companies and licensing organisations putting on live shows. One such promoter is Adam Bowler who has been promoting since 2011.
"I suppose it's got as much in common with WWE as it has the old wrestling in the 70's. We try to add a bit of the glitz although its on a smaller scale. But still it's entertaining and clubs from all over the country are represented."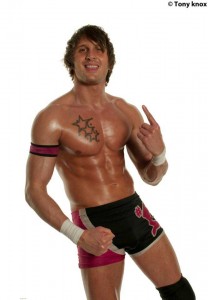 As well as one on one wrestling, there's also tag team wrestling which has resulted in a few grudge matches developing over the last couple of years.
"I put my first show on in 2011 called Mental Mayhem and it featured some well known  Uk wrestlers such as Dara Diablo, Danny Steel, Matt Myers, Mad Man Manson, Prince Ameen, T-Bone, Drazic Jericho, and Dylan Roberts & Viken. A rivalry has since developed between Danny Steel and Matt Myers which is always worth watching. They were tag partners but had a bit of a row at the end of the fight and now they fight in opposition to each other. I managed to get legendary UK Referee Steve Lynskey in for my next show in 2012 which saw TNA star Johnny Storm taking on one of his rivals Stixx. Storm got the win over his long time nemesis. Also at the show we had the return of Mad Manson taking on Mexico's El Ligero.
The 3rd show LPW's Winter Bash saw Danny Steel face his rival Matt Myers, which turned into a bit of a street fight. The match ended in a draw. Mad Man Manson also returned to take on Robert Rose Rochester the match ended with a double Nipple Submission. The main event for Winter Bash was Kris Travis & T-Bone teaming up to beat Colossus Kennedy & MVK.
The 4th show made a bunch of new debuts; JD Boom, The Metalheads, Kiefer Knowles & Bash. First match of the night was JD Boom taking on Dara Diablo. Boon won the match by holding the tights and will be getting a shot at the LPW Cruiserweight title in October. The Metalheads took on the Steel City Warriors in a tag team match in the end the Metalheads got the win with the deadly finisher The Devil Driver. Mad Man Manson fought a hard fight rematch with Robert Rose Rochester; Manson got the win with a roll up. And the main event one of LPW's biggest to date Kris Travis in a falls anywhere count match going one on one with Bash. Bash got the win after Kiefer Knowles and the Metalheads came out and beat down Travis. April 12th will be the rematch everyone wants to see Bash vs Travis 2.
Also April 12th sees the quarter finals as we look to crown the first LPW Heavyweight champion. Matt Slater will be 1 of 8 competitors to become champion. Also on the card Priscilla, Joey Ozbourne., Zak Knight, Saraya Knight, Lady Penelope , Amy Lee Kramer."
It's lively, it's different, no need for advance tickets, just turn up and pay on the door.