Our friends at Lidos have had a busy and eventful year, starting off with 2014 New Year Panto Puss in Boots, they followed that with an incredible performance of Seussical and then bravely took to the stage with their self penned Supertown.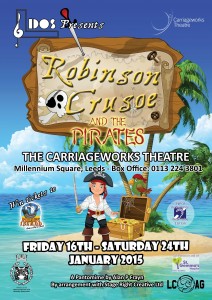 A couple of months ago saw the annual Leeds Civic Arts Guild Awards. Lidos had a total of 14 nominations across 12 of the 14 categories and were incredibly successful, winning 5 awards in total. The evening opened with a 'Super' performance from LIDOS's Supertown cast which was really well received. Lidos begin 2015 with a pantomime performance of Robinson Crusoe, which has Cross Gates amateur dramatic, school teaching actress Emma Taylor in the lead role. It's not the first time we've featured Emma but it is her first lead role for Lidos. "I've been with Lidos just over a year now and this is my third show and I'm really excited to play the lead role. I've been performing in various forms since I was a child, right through school and Uni."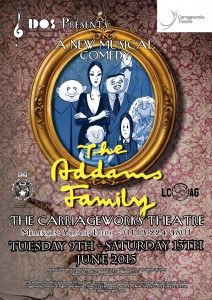 Although she has never been stuck on a desert island, she did teach at an international school in Dubai for two years, she's still teaching now and it's a job which can certainly bring about it's own stresses. The singing and dancing is her way of relaxing.
"I'm sure anyone who is involved in Amateur Dramatics would say the same, it's a great way to escape the stresses of modern life, just slip into character for a couple of hours and a bad day can suddenly seem a lot better!"
Lidos have been rehearsing Robinson Crusoe since October and just in case you are wondering why it's a new year panto, not a Christmas one, it's because all the professional productions occupy the Christmas period and also to give us all something to look forward to in the dark days of early January!