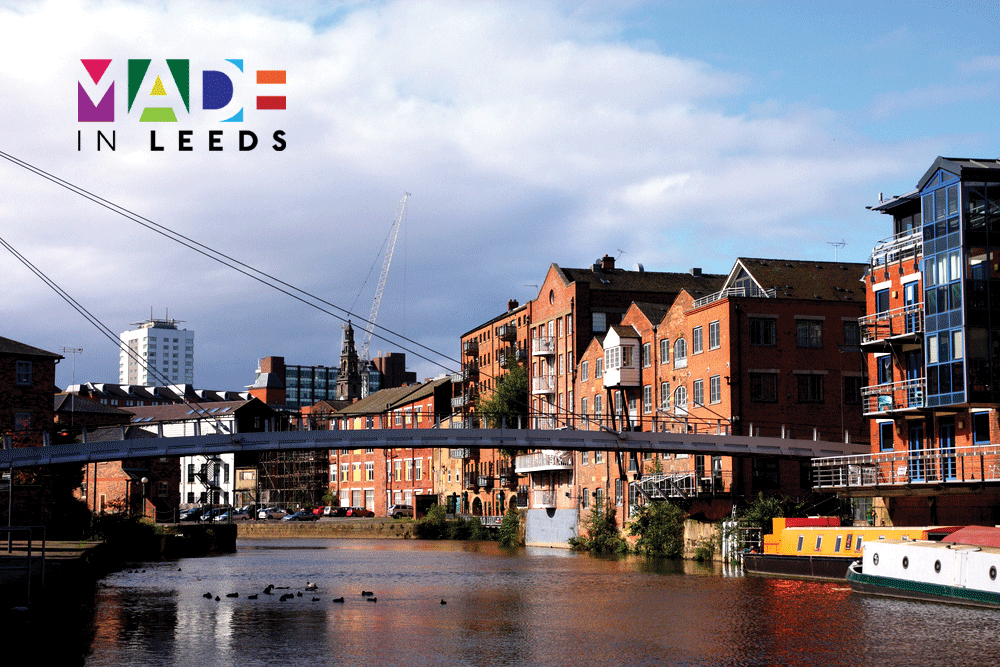 Made in Leeds TV: Making Leeds Proud
By Mark O'Brien, Made in Leeds Producer
My grandma had a point when she said they only showed Leeds on the telly whenever something bad had happened. 
I grew up in Halton and Seacroft, always expecting from a young age to finish school, go to university, and move somewhere bigger and brighter than dirty Leeds where I never saw much for myself. Yet somehow, having studied at Oxford and gone on to (sometimes) gainful employment as a journalist in London, in China, in Iceland, and other weird and wonderful places, I ended up back here in Leeds. I maintain that, of all the interesting parts of the world where I've found myself, the most fascinating is Leeds. The hidden stories, the wit, the language, the warmth — there is a special charm to this city, from the grim old men's ale-houses and the abandoned factories to the dazzling, unsleeping modern metropolis.
Now I'm working on launching the city's new TV station, Made in Leeds. If you're on Freeview then you may have already seen our placeholder on Channel 8, with the promise that we're launching soon. You might be following us on Facebook or on Twitter @madeinleeds. Soon enough, you won't be able to miss us.
Launching this autumn on Freeview 8, Sky 117 and Virgin 159, we'll be broadcasting an array of original local programmes celebrating and showcasing the best of this city of ours. Made in Leeds will be the place to be for news, sport, entertainment and what's on in the city. We have a packed 24-hour schedule, with our evening news bulletin on the air at 6pm followed by a nightly what's on show and a roster of shows. 
Our flagship programmes are made in our studios working with passionate, dedicated people who know their turf, with shows on everything from rugby league and football to local music and culture. We broadcast from the Leeds Media Centre, just off Chapeltown Road. It is an interesting building in its own right, having been in its previous lives a Jewish community centre and later the Leeds Trades Club — my own grandad even used to have to go there when he was a joiner to pay his union subs. 
Like much else in the city, the place has changed to become a stunning studio space, and soon the home of an entire broadcasting network. Like much else in the city too, the people working there remain just as dedicated to making Leeds even stronger and prouder as their forebears.
You'll get to know the team at Made in Leeds when we go on the air, as you'll welcome a host of new faces and characters into your living room night after night. We want to make the channel a place where new talent finds opportunities, where local businesses find their trade, and where ordinary people's untold stories find a voice and an audience.
This is why we want to hear from you to help us make the station yours. From events down your street to charitable causes to people who simply deserve a pat on the back, we want to celebrate all the great things that Leeds is about when we are at our best. If you want to share your story or what's going on in your neighbourhood, drop me a line at mark.obrien@madeinleeds.tv and we'll chat.
That way at least I can make my grandma proud whenever she switches on the telly.