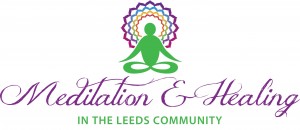 Life isn't always easy and we often don't get time to just be still and relax. Meditation has many myths surrounding it and really it's quite simple.
It is the opportunity to be still and connect with the inner self, the place where we can connect with peace and healing. 
I have often found myself with inner conflict, demanding and emotional situations arising in life and I discovered a tool that I could use that brought me an immense amount of relaxation, clarity, calmness and also increased my intuition.  I would describe it as having a long hard day and getting in the shower and feeling like the stress of the day has been washed away in the water. This is the feeling that meditation can give; a feeling of being cleansed and rebalanced. Sometimes people are afraid of meditation because they find it difficult to close the mind down from everyday thoughts but this is so normal! It happens to everyone. It doesn't mean you are unable to do it. It just means you are human.
During a meditation session we will sit on a chair or the floor if you prefer and close our eyes, with some soft music in the background, and I will talk through some breathing exercises, guided journeys and sometimes have gaps of silence that will help to take you to a place of peace and relaxation.  Meditation helps to realign the energy fields that are within and surround the body which also affect the glands and organs in the body in a positive way.
Meditation is well known for helping to reduce symptoms of depression, anxiety, high bloodpressure, stress, it enhances the immune system, relaxes the muscles in the body, helps with insomnia, brings clarity to confusing situations by strengthening intuition, builds confidence and self-esteem, increases emotional stability, increasing the sense of self, helps to release anger, peace of mind and happiness. These are just a few examples.
For the last 7 years through regularly using meditation I started to see myself and life differently, my whole thought processes and reactions to situations started to change. I have found meditation invaluable because the joy of it is that it can be done almost anywhere at any time, it doesn't have to be complicated and once you get into it if you find yourself having a difficult time you can use meditation to help you through the experiences.
The cost per person is just £2. The meditations will last around 45 minutes followed by a cuppa and a biscuit for those who wish to stay. Everyone is more than welcome. Please wear warm and comfortable clothing. I want people to feel at ease about trying meditation and to break down any barriers and fear that people may have about it.
Tracy Needham
NEW Meditation group for beginners
Every Thursday (starting 30th Jan)
10am £2.00 per person
 Seacroft Village Hall, 980 York Road LS14
If you would like any further information please do not hesitate to contact me
Tracy Needham – 0741 202 9145  Email: tracyneedham@hotmail.co.uk           www.facebook.com/leedshealingitc                                                                                                                                                                                   Tracy is an intuitive energy healer with 7 years' experience, qualified in both Usui Reiki and Angelic Reiki to master/teacher level.