Joanne has spent her entire working life in the fashion industry. Originally from Barwick and still living in the East Leeds area, her first job was as a shop assistant at Room 7 in Leeds, she's also worked as a fashion buyer, she then worked in Los Angeles and Italy and later owned the famous NOLIA on Kirkstall Road. She's now opened up 'The Studio' in Garforth but for Joanne it's not just about selling clothes..
"I'm more about personal styling with an option to buy rather than just sales. I love to help ladies look good and feel good. I began with a few business ladies who knew how to dress during the week but were less confident on a weekend. So, my job was to try them with different styles and generally see what suited them and see what mixed and matched. It's not particularly about brands, although I appreciate everyone has their favourites, it's more about decent quality which needn't cost the earth and the feel good factor for the individual."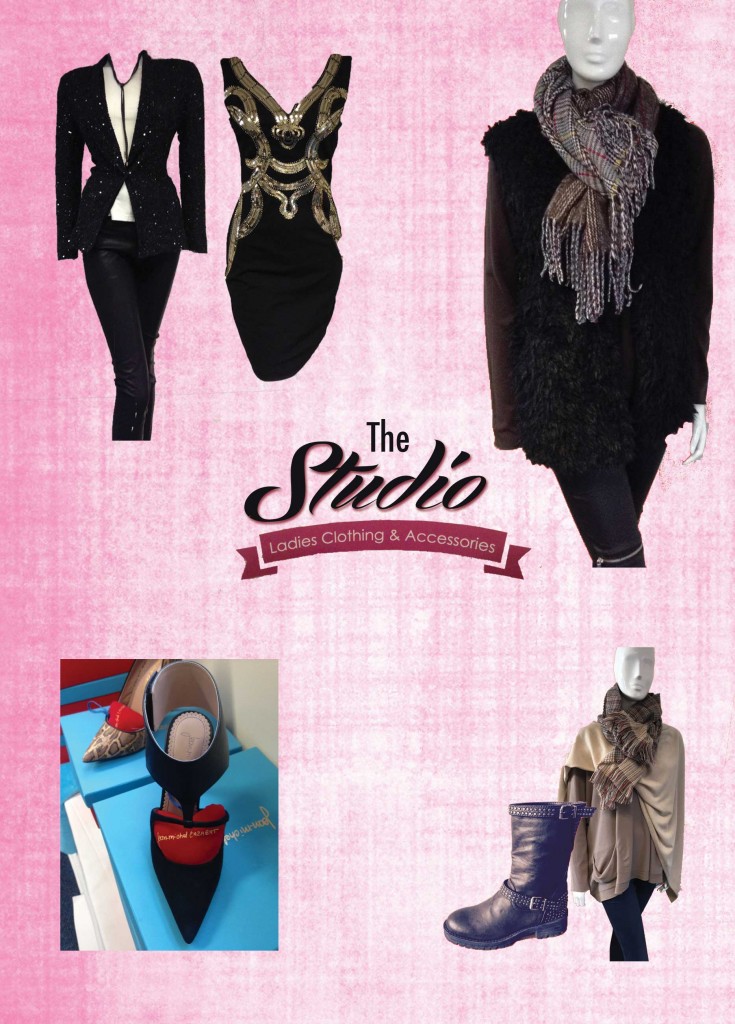 Joanne stocks a wide, cross section of collections to accommodate most ladies tastes, there's never too many of one item in stock which minimises the chances of sitting down for dinner opposite someone with the same outfit on.
"It's about enjoying shopping, it shouldn't be a stressful ordeal, so when someone comes to me for personal styling I try to make it fun and relaxing. I'm honest with people, if something doesn't look right then I'll tell them, I have to I have a reputation to uphold."
Testimonials
I first met Joanne nine years ago and she has changed my life. My two daughters also love her clothes. I have worked as a nurse in Leeds for the last 25 years and over the years Joanne has personally styled me for numerous occasions, size and shape is no problem for Joanne and she loves a challenge.With Joanne it is the personal styling that she demonstrates and puts clothes together effortlessly. Even my husband has noticed a massive change in me and my confidence has grown. I would highly recommend Joanne. Come along and enjoy the experience you won't regret it.
Katrina
Opening times
Tuesday – Saturday 11.30 – 4.30
You don't need to make an appointment.
However if you would like to text to make sure I'm not on a home visit call
0776 869 3005
30a Main Street Garforth LS25 1AA