Do you serve steak at dinner parties? And how much do you spend on grooming?
These are examples of the anecdotal questions that may have cropped up in 'some' lenders' affordability checks, as a consequence of the new borrowing rules brought in by the recent 'Mortgage Market Review' (MMR).
Even though lending criteria has been tightened up over recent years, the 'evidencing of income' and new 'affordability' rules as part of MMR take this further, as borrowers would need to be stress-tested to see if they can also meet payments should the interest rates rise. This is all part of ensuring there is a sensible lending policy to help avoid past problems.
THE VARIABLES
The borrowers themselves would be one aspect. As will the lenders – who may apply different interpretations to the new rulings.
Its quite likely that the vast majority of sales will now require advice. Andy why wouldn't you take advice for what might be the largest financial deal you undertake?
WHAT IT ALL MEANS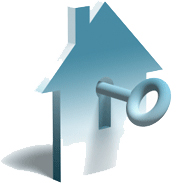 In short, more information may be required to secure a mortgage offer, and it could take more time in terms of both the interview and how quickly it all goes through.
One of the cornerstones of the new rules is that there must be a careful and detailed assessment to the affordability of the mortgage for you – and not just now, but in the future too.
And further to the new set of rules, the Financial Policy Committee recommended in June that when assessing affordability, mortgage lenders should apply an interest rate stress test that assesses whether the borrowers could still afford their mortgages if, at any point over the first five years of the loan, Bank Rate were to be 3 percentage points higher than the prevailing rate at origination.
DETAILS ON INCOME AND EXPENDITURE
With all these developments, it will make sense to have to hand supportive documentation that may be applicable: such as payslips, bank statements, evidence of any overtime or bonus payments, investment income, business accounts and tax returns.
Should you expect the mortgage term to run into your retirement years, you might also need documentation such as a pension statement and projections.
IMPACT ON WHAT YOU CAN BORROW
You should also bear in mind that the detailed expenditure and income analysis required may lower the amount of money that you can borrow – so do consider how this could affect the property buying process or the size of the renovation budget required for your existing home.
Over time we expect the new rules to get bedded in and a clearer picture will emerge that's still focused on sensible lending practices – without being overly concerned with knowing if steak is on the menu, and if you pamper yourself!!