First of all, a big thank you to everyone who voted in the General Election here in East Leeds. It's important that local people make their voices heard. During the General Election campaign, it was great to meet so many people who were voting for the first time – or voting for the first time in many years.
The continued trust that East Leeds residents have placed in me by re-electing me with the biggest vote in our area for nearly 40 years means a lot to me. I couldn't be prouder to have been re-elected to represent our area. I live in East Leeds and my family have lived and worked in East Leeds for over a hundred years, ever since coming from Ireland looking for work. Our community means a lot to me.
I really enjoyed the General Election campaign. It was great to be out and about back home in East Leeds for a full 7 weeks, talking with – and listening to – local residents. For me, the strangest thing about being an MP is having to divide the week between work in Parliament and work back home in East Leeds. This could be solved (for me at least!) by re-locating Parliament half way between Leeds and Bradford. We are, after all, more or less slap bang in the middle of the UK!
Being out and about in our area, working and campaigning is the bit I enjoy most about being an MP. In my election acceptance speech at Leeds Town Hall, after the East Leeds result had been announced, I said "you meet a better class of person in East Leeds than you do down in Parliament all too often". And that's the truth. There are of course many great MPs but it's still the case that too many people in Parliament think they're the bees-knees when they're not. And too many people in East Leeds are told they're not the bees-knees when they are. In this election, I was proud to stand on Labour's Manifesto, For The Many – Not The Few. It's high time 'The Many' – not the privileged few – took back control. Things in this country have been run in the interests of the privileged few for far too long. People, families, small businesses and public services are being held back and that's making people in our area angry. This justifiable anger was one of the reasons I was re-elected with the biggest Labour vote in East Leeds since 1979 – the year before I was born!
During the General Election, it was great to meet so many people enthusiastic about voting for the first time. And that wasn't just people who have recently become old enough to vote. During the campaign I met plenty of people who previously thought there was no point in voting because "you're all the same". This General Election showed that we're not "all the same". There was a big choice facing the UK and people here in East Leeds. That led to a higher turnout, which is good for democracy.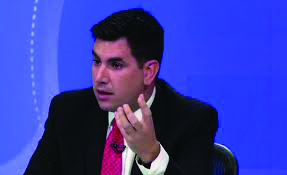 As soon as the General Election was done and dusted, it was great to get back to my duties as our Member of Parliament. Within a week of the General Election result, I'd already held my first weekend advice sessions for local residents needing my help, advice or assistance. I'd also organised a meeting for East Leeds tower block residents following the horrific Grenfell Tower fire in London. The meeting – at St. Nicholas' Church Hall – was very well attended indeed. West Yorkshire Fire and Rescue Service's second in command – Dave Walton – was there to answer residents' questions. He was joined by Councillor Debra Coupar (who has responsibility on Leeds City Council for communities) and senior officers from Leeds City Council's housing department. I was pleased that residents got to get answers from the experts and it was an informative and useful meeting for all who attended.
Within days of the General Election result, I'd also attended by first Shadow Cabinet meeting since the Election result. As Labour's Shadow Secretary of State for Justice, I'm Labour's spokesperson for prisons, courts and probation. In my view, and in the view of our prison officers, Conservative cuts have created a crisis in prisons and probation. This means that the public isn't being kept as safe as they should be.
There are three other things that stand out for me since the General Election.
Firstly, I was proud to vote in Parliament to give a well-deserved pay rise to our firefighters, police officers, nurses and school staff who have had a real terms pay cut since 2010. Sadly, the Conservative Government – helped by the DUP from Northern Ireland – managed to narrowly defeat Labour in this vote so the Government can still continue to refuse firefighters, police officers, nurses and school staff the fair pay they deserve. We won't give up on this though!
Secondly, I really enjoyed presenting the prizes at the annual Barnbow Lasses Memorial flower-bed competition. Every year local school pupils enter the competition by designing a flower bed to go in front of the wonderful memorial in Manston Park which commemorates all those who lost their lives at the explosion at the Barnbow Munitions Factory. The top prize winner has their design then brought to life by Leeds City Council's Parks and Countryside team. This year's winning design – by Emilia from Manston St James Primary School – looks absolutely fantastic. A big thank you to Bob and Jacqui at the East Leeds Historical and Archaeological Society, Councillors Pauleen Grahame and Peter Gruen, the local primary schools and the Council's Parks and Countryside team for all they do to make this competition such a wonderful annual event.
Thirdly, the other week I was a guest on the last show in the series of BBC1's 'Question Time', chaired by David Dimbleby. It's the third time I've been one of the panellists on this discussion programme and the debate is always robust! When I go on there, I always like the fact that it means that there is a voice from East Leeds on the national media. We need more voices from East Leeds on the national media!
As you can see, there's never a dull moment as an MP. And I couldn't be prouder to represent the people and community I represent.
Any East Leeds residents needing my help or assistance or just wanting to share their views with me should give me a call on 0113 2323266 or drop me an e-mail at richard@richardburgon.com or post me a letter (as well as my office in Parliament, I have a full-time office in Seacroft at The Former Presbytery of Our Lady of Good Counsel, Rosgill Drive, LS14 6QY). I'm here to help!