"PUBLIC SERVICE ANNOUNCEMENT! Due to the cumulative effect of collective sharing and loving intentionality, the Shame Train has derailed at the junction of Self-Belief and Divine Uniqueness. The engine couldn't run on self-hatred any longer. All formerly shamed passengers please disembark the train. You are free. A new train—fuelled by healthy self-regard and sacred purpose—will be along momentarily to pick you up. No tickets required on this self-love train—just a growing faith in your sacred magnificence. All aboard!" ― 
Jeff Brown, Ascending with Both Feet on the Ground: Words to Awaken your Heart.
This is one of my favourite quotes by Author Jeff Brown and it hit the spot. It hit the shame spot. Many of us can feel shame at difficult points in our lives and it can be one of the core feelings felt by survivors of sexual abuse.  The good news is that shame doesn't have to be a permanent feeling, having feelings of shame and self-hatred are perfectly normal responses to an experience that victims of sexual abuse were given no control over; an experience that is NEVER the fault of the victim.
  Embarking on the journey of healing abusive experiences is a brave step to take.  If you or someone you know has experienced sexual abuse and would benefit from some support in a friendly and informal environment then 'Sacred Womb Sacred Voice' may be the support group for you.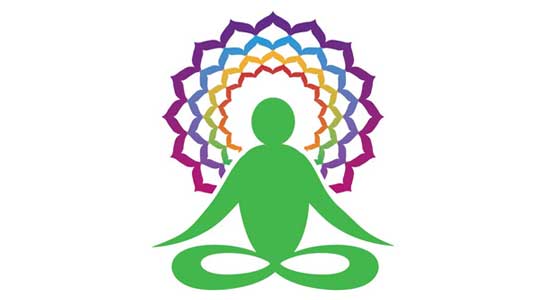 The group is small and offers a safe and non-intrusive meeting space. Sometimes we won't talk about anything abuse related but simply enjoy spending time with non-judgemental people who understand. We will also have an opportunity to explore healing using art and colour.
Every support session will include a relaxing guided meditation, sometimes including self-healing techniques, guided by Tracy who is a qualified meditation guide and Reiki healer. The benefits of meditation in helping to calm the mind and body are extremely beneficial.
The group is not a replacement for professional counselling and you do not have to share in-depth personal experiences about sexual abuse.
I wish every survivor of sexual abuse the strength to find their voice and the courage to reclaim their personal power.
Please let me know if you would like to come to the group by emailing, calling or texting.  Please also get in touch if you have any questions about the group.
Tracy Needham
Every Wednesday, 4-6pm,  at Dial House, 12 Chapel Street, Halton, Leeds, LS15 7RW. There is NO CHARGE for the group. 
Smiles, tea and biscuits will be provided! 
Sacred Womb Sacred Voice is an activity of 'Meditation & Healing 
in the Leeds Community'
www.leedshealingitc.org