We've featured Bethlehem boxer Sam Smith many times in the past in this magazine. She's progressed from the EBF semi-pro ranks to finally turn professional earlier this year. The step up in class didn't prove to be an obstacle as she won her first professional fight with relative ease in March.
However turning pro is not without it's pitfalls and expenses as Sam explains.
"I'd put myself under pressure to turn professional, the EBF has been a great grounding and the Maltese Boxing Commission offered a great chance to progress. Pro boxing is a whole different ball game to the semi-pro game. There was the added expenses of brain scans, medicals and eye tests before I could get started and it all has to be paid for. I've been fortunate in managing to find sponsorship with two locally based recruitment agencies Alliance Workforce Ltd and Approved Workforce Ltd who are both based in Kilingbeck."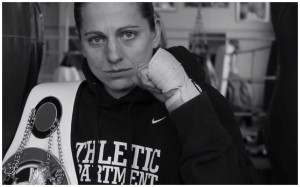 Simon and Jane Goddard, husband and wife team and co directors of Sam's sponsors were only too happy to help.
"We're both sports mad, we sponsored Seacroft power lifter Graham Matteson which eventually led us to Sam. We've always lived in East Leeds and our business is based here, we wanted to sponsor someone who was local with ambition. With Sam we get the added bonus of her being a bit of a trail blazer as Women's boxing is still in it's infancy."
It's great to see a local business getting involved in grass roots sport and as Sam maintains, with Simon and Jane's help, quite simply she would not have been able to afford to turn professional.
"I've got two fights lined up in the near future, the first at Pryzm Night club on the 7th June which is hopefully followed by an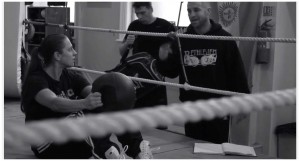 open air show on the 3rd August at Garforth Town football club. It's taken a bit of getting used to, I've always boxed with my own 10 ounce gloves but at pro level the gloves are supplied to you and weigh in lighter at 8 ounces. There's even a different way of taping up my hands before a fight but I'm in good hands as always with my trainer Lee Murtagh and with Simon and Jane now behind me, I hope I can go all the way to a title challenge."
 Simon and Jane originally set up Alliance Workforce Ltd for the recruitment of qualified painters and decorators for the commercial market on an hourly rate basis throughout the UK. After this proved to be successful, they then set up Approved Workforce Ltd, which is the same business plan but for the general building trade.
Alliance Workforce Ltd. Tel: 0113 202 6050 Email: simon@allianceworkforce.co.uk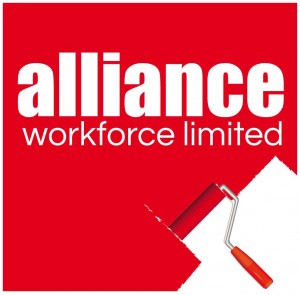 Web: www.allianceworkforce.co.uk
Approved Workforce Ltd. Tel: 0113 202 6059 Email: simon@approvedworkforce.co.uk 
Web: www.approvedworkforce.co.uk