Is seeing the Taj Mahal, the Great Wall of China or the Northern Lights on your bucket list? Are you looking to do something exciting and out of your comfort zone? Or would you really like to make a difference to someone living with a terminal illness? Take on the challenge of a lifetime and raise vital funds for St Gemma's Hospice at the same time!
Our newest challenge, Trek India, we explore northern India from the foothills of the Himalayas down to Agra and the Taj Mahal.
This incredible trek begins in Dharamsala, where the Dalai Lama and the centre of the Tibetan Community are situated. Then we pass through the Kingdom of Gaddi – home to a a semi nomadic race who spend months wandering the high passes with their cattle.
We will be passing through Hindu settlements and Buddhist Monasteries, rhododendron forests and mystical mountain views. To end this incredible experience, we have some free time to explore the incomparable Taj Mahal – one of the world's greatest monuments to love ever built, and one of the new Seven Wonders of the World.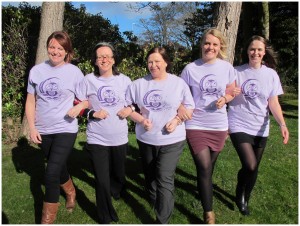 St Gemma's Hospice provides free specialist palliative care to thousands of people across Leeds and the surrounding areas. With running costs of £9 million per year and £24,000 a day, support from people such as yourself taking part in overseas challenges is so important and more crucial than ever. As all of our services are free of charge to the public, we rely on fundraising experiences such as these to raise vital funds to help care for people with terminal illnesses.
St Gemma's Hospice organises trek and cycle challenges all over the world, for a full list of the challenges please visit www.overseaschallenges.org.uk For more information on this trek or any others, please get in contact with charlotteah@st-gemma.co.uk or 0113 218 5580
http://www.st-gemma.co.uk