Fancy a girls night out with a difference? The Leeds Midnight Walk is back for its 9th year and it's a great opportunity to spend your Saturday night supporting St Gemma's Hospice! This ladies only walk will take you around Kirkstall, Horsforth and West Park on either our 7 or 10 mile route.
The walk sets off at 10pm from Xercise 4 Less Gym and when Midnight strikes you will be well on your way to one of our half way point for a hot drink and chocolaty treat!
This really is a fantastic opportunity for the ladies of Leeds to get together and support St Gemma's, there is time to chat to other participants before the walk sets off and hear why they're walking – it could be in memory of someone, or because they want to support the Hospice and this event is a great way to do just that. Before the walk sets off there will be entertainment, face painting and chance to buy one of our candle bags that you can lay out to light the path around Kirkstall Abbey.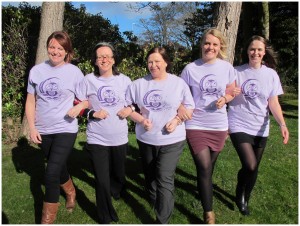 Your hard work, commitment and the sponsorship you will be raising will not only directly help a patient now, it will also help create long lasting memories for the families that patient leaves behind – memories of special, pain free, comfortable and dignified times with their loved one. These times are only possible at St Gemma's with your help.
So it may only be a one night challenge for you, but rest assured that one night of support from you, gives many nights of support to our patients and their families.
Registration is open now on our website at: www.leedsmidnightwalk.co.uk or contact Becky for a paper registration form: 0113 218 5505
http://www.st-gemma.co.uk