Regular readers of this magazine might already know Jenny Mason-Briggs, better half of Matt from BPS Communications. Jenny also works full time as a HR Manager and she has three young children. But that hasn't stopped her taking on another role as an independent ambassador for Tropic Skincare whose founder Susan Ma found fame on BBC's The Apprentice in 2010.
Tropic is a unique company with a natural skincare and makeup range that's freshly hand made in the U.K in their Surrey Beauty Kitchen. Free from parabens and toxic chemicals all their skincare products are 100% naturally derived, vegan certified and cruelty free. 
"I first discovered Tropic as a customer around eighteen months ago and was blown away by the results not only on my own skin but my children who suffered from eczema. This inspired me to become an ambassador for Tropic where I could share my passion with others for our innovative and award winning products. The flexibilty of Tropic has allowed me to build my business around my full time job and young family. "
She is now a Manager for Tropic and is expanding her team of fabulous ambassadors and would like to invite like minded people to be part of the Tropic community.
"Apart from the flexibilty, you can achieve fantastic rewards and recognition every month plus the opportunity for bigger incentives such as a 6 star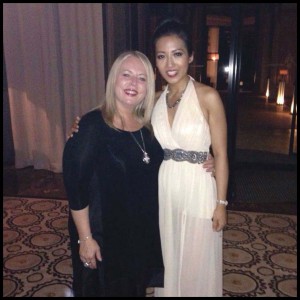 holiday to Marrakech which I went on in October."
If you are looking to earn extra money working your own flexible hours and with an open, honest and innovative company, drop Jenny a line or send her a message for more information.
Tel: 07905 445 359
Facebook: Tropic Skincare with Jenny Mason-Briggs
Email: jennymbtropic@mail.com
Jenny is now taking bookings for pamper events from January and into 2016. All her hostesses get 15% commission to spend on Tropic goodies plus a free gift from her to say thank you.