The Wash House
After redundancy from Direct Line Insurance, Maria Cockroft decide to change direction career wise. As a result of this she recently opened 'The Wash House' on Manston Approach in Crossgates.
"I had been toying with the idea for a couple of years, there didn't seem to be anywhere in the area who did washing, drying, dry cleaning, ironing and alterations all under one roof. After looking for ages, I finally found the right size premises with good parking."
And typical of any new family business, as well as employing niece Sinead, husband Jon is a co-director and although he is busy with his own job during the week, he is drafted in at the weekend for a few extra shifts.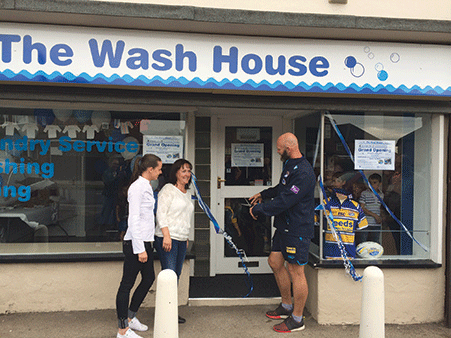 "As with any new business, it's all hands to the pump to begin with, so as well as his weekend work Jon has been busy doing the Facebook page and other social media stuff. Our original idea was just to open a dry cleaners but we did some market research in Seacroft, Colton and Crossgates and realised there was a gap in the market. As well as the domestic side of things, we had interest from local businesses and already our neighbours 3D Hair Dreams plus two Halton based salons on have jumped on board. We also have three local sports teams, East Leeds Rugby Club, Halton Moor FC and Whitkirk FC, I'd like to thank them for putting their trust in us at such an early stage."
 Although The Wash House has been open since June 16th, they only recently had their official opening when former Leeda Rhinos and Great Britian rugby player Keith Senior came along to cut the ribbon, along with Ronnie the Rhino. The event was also attended by representatives of Whinmoor Warriors and East Leeds Junior rugby clubs and Maria kindly donated fifty match day tickets to each club for the Leeds Rhinos v St.Helens match.
And lastly, anyone old enough to remember Trevor and Simon on a Saturday morning, the Wash House DO do Duvets!!!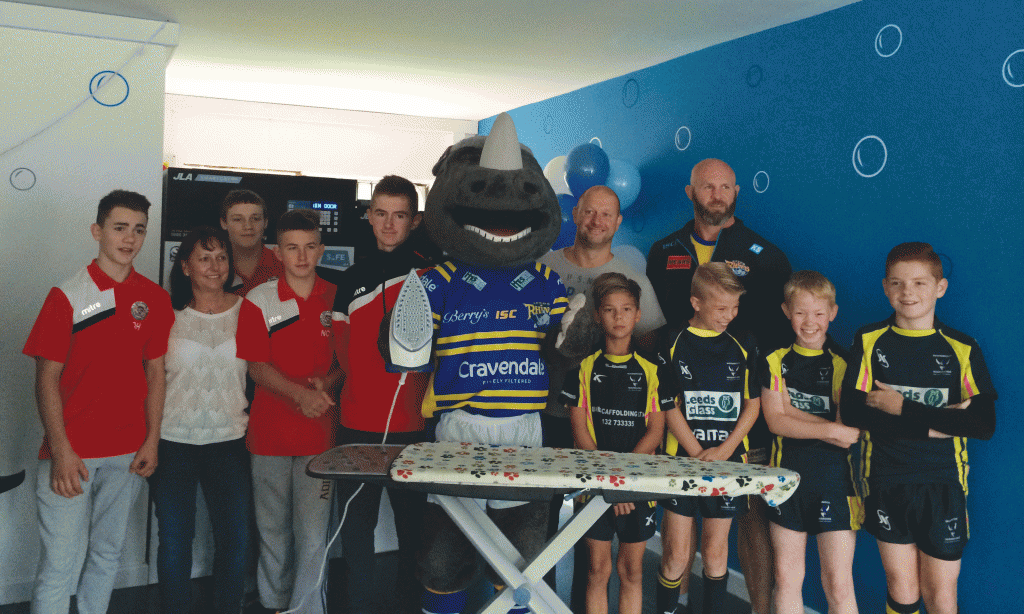 Washing                  
Drying
Alterations
Dry Cleaning
Ironing
10-12 Manston Approach, LS15 8BQ
0113 260 1708