ISSUE 32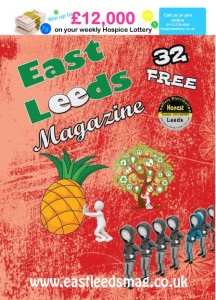 Standing in the Dole Queue
Sign on on Tuesday
Get Yer Money Thursday
It's gone by Saturday
Standing in the Dole Queue
Going Round the Bend
When Will it Ever End!
Barwicks finest, Dene Michael's new single about being stuck in a queue that's going nowhere. And when he's not busy pushing pineapples and shaking trees he finds the time to tell us about Black Lace and Reality TV.
Congratulations to Wilsons Butchers who early in July at the Meat Management Awards, were named 'Britain's Best Butchers Shop.' And that's something for us all to sing and shout about – the best butchers in the whole of the country, right on our doorsteps. And that's a queue we don't mind being stuck in..
Lee Murtagh's finally got his fight in America and it's a big one against Hector Camacho Junior in New York. Good luck to Lee in this and the other two he's got lined up over there. Definately a case of 'if at first you don't succeed, try, try again.
Scholes are having their Village Show on Saturday September 14th in the Village Hall at 2pm. Affiliated with the Royal Horticultural Society, classes include, flower arranging, arts and crafts, photography, home cooking and children's classes.
To advertise/ correspond with East Leeds Magazine, email John or Ali
info@eastleedsmag.co.uk
0113 225 1785
0796 006 8058    0774 875 7892
www.eastleedsmag.co.uk