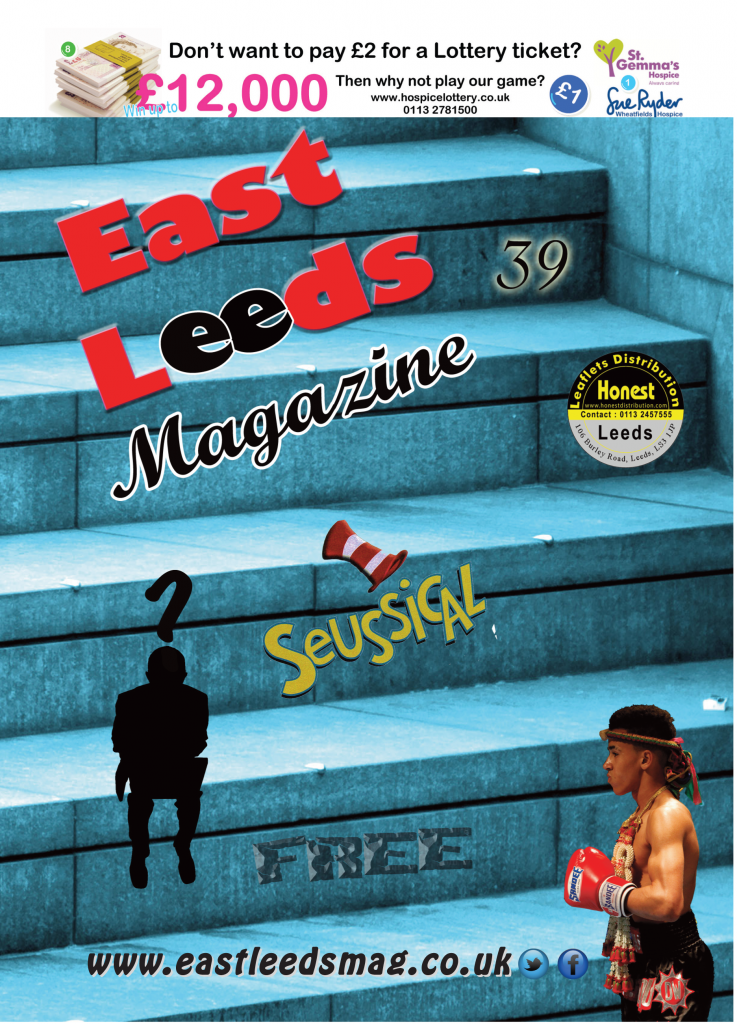 Like everyone we were shocked and saddened by the recent events at Corpus Christi School. We didn't know Ann Maguire but quite a lot of our friends and readers were taught by her and it's clear she was an incredible lady who will be sadly missed. Our heartfelt condolences to all of her family, friends and everyone at Corpus Christi School and the wider community.
Happy Birthday to Day & Night Pharmacy as they approach their third year -Abel Kubare takes us on a trip down to the Tuckshop!
Keith Hartrick examines the morals of the great and the good in our society.   Kobe Christopher & Sophie Varley are sticking the boot in on page 34.  Lee Murtaghs doing his bit for women's boxing and Alan Mills tells us about his search for a pair of navy blue knickers!
A madcap mix, somewhere between Alice in Wonderland and Monty Python..no we're not talking about LeedsUnited over the last few seasons, we're talking about 'Seussical,' read about it and look out for the video.