One of the longest established salons in East Leeds, Wildest Dreams is a stylish yet friendly salon based in Crossgates, which looks after all aspects of your beauty from Hair care to skin care! Wildest Dreams continues to lead the way with new and exciting treatments at affordable prices to make sure everyone can look and feel great!
Wildest Dreams have just launched their new website and online shop www.wildest-dreams.co.uk
This new interactive website is great way to keep in touch and up to date with special offers! You can join the mailing list and receive the monthly mail out, but you can also order all your favourite products on their website and have it delivered to your home or 'click & collect' order online and collect in salon!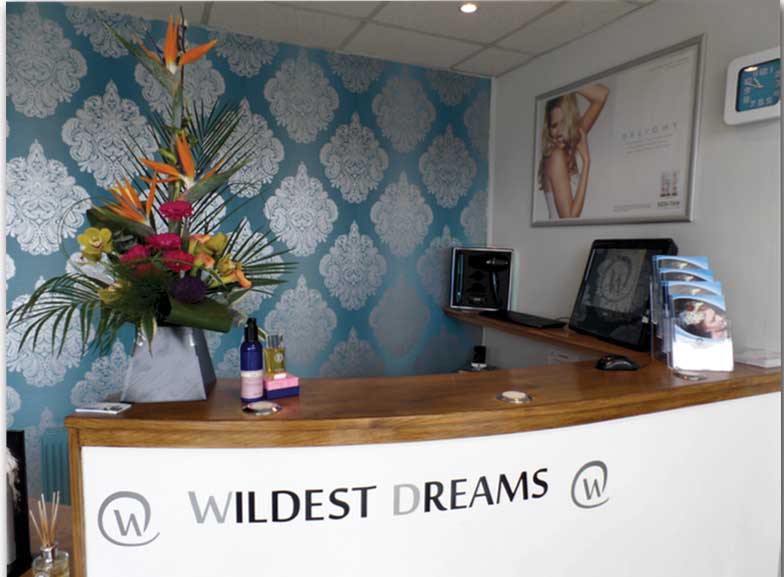 One of the salons specialities is looking after your skin, one of the best treatments on the market is the Omnilux Red Light Facial which uses a combination of pure, visible red and infra-red light to stimulate the deeper skin tissue, leading to a softening of fine lines, improved skin tone and super smooth skin. However, April sees the launch of a new treatment, the Hydro Wand. The Hydro Wand provides deep product penetration ensuring it gets right to the under layers of your skin. Improving the look and feel of your skin this is one treatment you can't afford to miss.
Also new to Wildest Dreams is a teeth whitening clinic which is held twice a month. Using the latest UV Light and bleach free teeth whitening product on the market, this provides amazing instant results. A treatment lasts 40 minutes and costs £35! Most other salons are doing a similar service using less advance technology for £99! These appointments are booking fast!
But that is not all, Wildest Dreams also have a whole array of Hairdressing treatments and services. From Cutting and colouring to smoothing treatments and perms to hair up for a wedding or special night out! They also have the very best in Brazilian blow dry to give you long lasting smooth hair! They are also one of the largest Stockists of L'Oreal Professionnel products. The team can recommend the best products for you, so you can still have hair like you have just left the salon, every day!
4-6 Station Road, Crossgates,   LS15 7JX   01132 328 388